---
Giveaways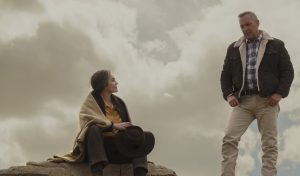 Witness how far one family will go to rescue one of their own in the riveting and emotionally charged action-drama LET HIM GO, available to own for the first time on Digital on January 19, 2021 and on Blu-ray™, DVD and On...
Jeri Jacquin Coming to Blu-ray from Lionsgate Home Entertainment and writer/director Oleg Stephchenko is the story of the IRON MASK. We have two copies of the Blu-ray up for grabs! You know what to do – visit...
Pauly Shore and Steve-O kick this outrageous, raunchy comedy into high gear. When engaged couple Sarah (Aimee Teegarden) and Blake (Mike Castle) buy their dream home, there's a catch: a party animal named Randy (Shore) in the...
Movies
Jeri Jacquin Currently on Digital, Bluray and DVD from writer/director Andrew Cohn and Sony Pictures Home Entertainment are two men doing THE LAST SHIFT. It has been thirty-eight years working at Oscar's Chicken and Fish...
Books
The Scorpion's Tail (Corrie Swanson and Nora Roberts Book 2) Preston & Child Grand Central Publlishing January 12th, 2021 The Scorpion's Tail by Preston & Child is an intriguing story. It is a welcome relief since...