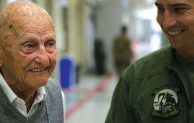 His weathered hands, aged by war and time, brushed across the fuselage of an aircraft. Like a gust of wind, old memories washed over him.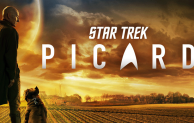 It was to be expected right? Hundreds and hundreds of fans waiting in line over a two day periods and for what you ask? Because both STAR TREK and MARVEL were in Hall H and they weren't about to disappoint with a flimsy few...
In the last 12 months, nine Marines from 1st CEB saved the lives of three people in completely separate events in our community.
Giveaways
Disney Home Entertainment is bringing the story that tore up a lot of us back to do it once again – although I have an idea that none of us will mind! AVENGERS ENDGAME is the story that brings all Avengers stories together....

Academy Award winner Gary Oldman and Golden Globe nominee Jessica Alba star as serial assassins in Killers Anonymous, available on Blu-ray™ (plus Digital), DVD, and Digital on August 27 from Lionsgate....

Coming to Blu-ray, DVD and digital from Walt Disney Home Entertainment is the classic story of "Cinderella." This anniversary edition is from the Walt Disney Signature Collection, which means the story is brilliant, the color...
Movies
Coming to Bluray/DVD and Digital from director Roxann Dawson and 20th Century Fox Home Entertainment is a true story about faith in family that has a BREAKTHROUGH. The Smith family is going through a difficult time as...


Books
Rogue Strike by David Ricciardi is relevant to the headlines. Many of today's current events, written about a year ago are coming true in the real world. After reading this suspenseful novel, readers will...