---
Giveaways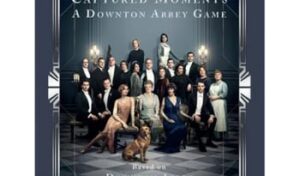 Captured Moments, a Downton Abbey Game "The King and Queen are coming to stay!"...

Apple TV+ is having a special IMAX screening of Prehistoric Planet that is taking place May 23rd at 6:30PM—doors open at 5:30pm – at AMC Plaza Bonita! There will be free popcorn/soda and an artist on site...

SPIRITWALKER is a complex thriller where a man named Kang I-an wakes up and instantly panics not able to remember what has happened or who he is. He quickly finds out that every 12 hours something happens to him and he has no...
Movies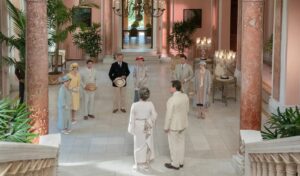 Jeri Jacquin Coming to theatres from director Simon Curtis, written by Julian Fellowes and Focus Features is the return of DOWNTON ABBEY: A New Era. The family is together again in 1929 and this time to celebrate the wedding...
Books
The Murder Rule Dervla McTiernan William Morrow Pub. May 10th, 2022 The Murder Rule by Dervla McTiernan will remind readers of a Lee Child story. It has a small town with corrupt officials. The story has the Child...