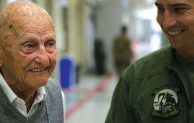 His weathered hands, aged by war and time, brushed across the fuselage of an aircraft. Like a gust of wind, old memories washed over him.
In the last 12 months, nine Marines from 1st CEB saved the lives of three people in completely separate events in our community.
No, this isn't an advertorial. This is just my experience shopping at ALDI supermarket. My wife and my three daughters abhor grocery shopping, so this task has been left to me for the past 30 years. Don't get me...
Giveaways
BLU-RAY + DVD + DIGITAL CODE GIVEAWAY WITNESS AN ALL NEW ALTERNATE ENDING IN THE SHOCKING AND MYSTERIOUS REVENGE THRILLER STARRING OCTAVIA SPENCERDIGITAL AUGUST 20, 2019 – BLU-RAY & DVD SEPTEMBER 3, 2019FROM...

We have tickets to see the film! When there is an assassination attempt on U.S. President Allan Trumbull (Morgan Freeman), his trusted confidant, Secret Service Agent Mike Banning (Gerard Butler), is wrongfully accused and...
Disney Home Entertainment is bringing the story that tore up a lot of us back to do it once again – although I have an idea that none of us will mind! AVENGERS ENDGAME is the story that brings all Avengers stories together....
Movies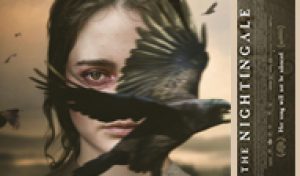 Coming to theatres from writer/director Jennifer Kent and IFC Films comes a story that will have everyone talking about THE NIGHTINGALE. It is 1825 Australia where Clare (Aisling Franciosi), a 21-year-old Irish woman who...

Books
Dragonfly by Leila Meacham is a spellbinding novel. The story from the very first line pulls readers into the mystery: which of the five American spies embedded in Nazi occupied Paris has survived? The dramatic scenes...