Giveaways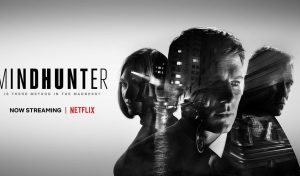 "Mindhunter" is one of the most binge-worthy shows on Netflix. In the late 1970s two FBI agents expand criminal science by delving into the psychology of murder and getting uneasily close to all-too-real monsters....
"The Cold War isn't an easy time for spies, and one woman is about to discover just how difficult it can be to crack Berlin." "Atomic Blonde," starring Oscar-winner Charlize Theron, will be...

Amazon Studios is releasing "Last Flag Flying" on Friday, Nov. 10. But YOU can be the first to see an advance screening of the film at 7 p.m. on Wednesday, Nov. 8th at AMC Mission Valley. In 2003, three decades...
Movies
This Friday from the masterful writer/director Guillermo del Toro and Fox Searchlight comes a story that captures the heart when becoming a part of "The Shape of Water." In 1962, Elisa (Sally Hawkins) is a young mute woman...
Books
With the holiday season here, readers can find novels that blend a good mystery into the Christmas atmosphere. A word of warning, these are not "sugar and spice and everything nice" holiday books. Yet, they are very realistic,...