Comic-Con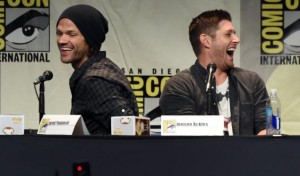 Well, we made it! The last day! Parking is much easier on Sunday as everyone begins to go home. Cars are pulling up to hotels, lots busy with box loading, acquaintances say goodbye and friends say "till next year." It is clear...
It is a weird feeling knowing that we are just 24 hours away from concluding San Diego Comic-Con 2015. Today was a marathon day that seemed to never end with film panels, television shows and more fun outside on the streets of...

Waking up each morning to prepare for Comic-Con comes with its own set of rituals. I will impart my years of information in hopes that it helps make your Con experience a little less stressful so read on fellow Con'ians....
Movies
Chatting with Booboo Stewart Coming to the Disney Channel on July 31 is a wicked tale with some amazing twists. With a knowing wink to traditional fairy tales, Disney's "Descendants" fuses castles with...

Books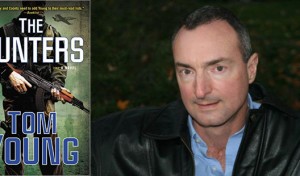 "The Hunters" by Tom Young is a mystery novel for airplane enthusiasts. It takes readers back to the days when pilots had to use many of their own skills and instincts to fly. Because he served in the Air National Guard, he...