Active Duty Vets
SASEBO, Japan (Dec. 17, 2014) – Lt. Valentine Sviatocha, from San Diego, Calif., administers anesthetic to a patient aboard the forward-deployed amphibious assault ship USS Bonhomme Richard (LHD 6). Bonhomme Richard's...

Aviation Boatswain's Mate (Handling) 1st Class Adam Zimniak directs an aircraft on the flight deck of Nimitz-class aircraft carrier USS John C. Stennis (CVN 74). Stennis is currently undergoing an operational training...
Bremerton, Wash. (Nov. 22, 2014) – Aviation Electrician's Mate 3rd Class Nathan Seaman, from Brush, Colo., and Aviation Electrician's Mate 3rd Class Michelle Munn, from Boise, Idaho, wrap Christmas lights...
Movies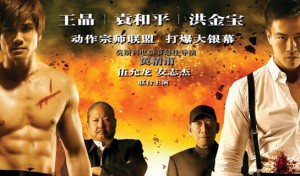 From director Wong Ching-po and Well Go USA Entertainment comes the remarkable story when it's ONCE UPON A TIME IN SHANGHAI. The film tells the story of Yongzhen (Philip Ng), a young man who leaves his village for Shanghai...
Books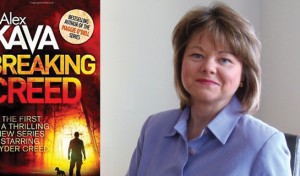 Breaking Creed by Alex Kava is a fascinating mystery based around a serial killer who is being chased by an FBI agent and a retired Marine. In this new series Ryder Creed uses the dog handler skills he learned as a Marine in...