Active Duty Vets
Machinery Repairman Fireman Hyun Jin, from Fairfax Va., and Quartermaster 3rd Class Shavona Arzu from Bronx, N.Y. sort carrots for distribution at Bremerton Food Bank as a part of a community relations event for Nimitz-class...

Noting that "the economy is unfair to veterans entering the work force," Michael R. McCracken, president and founder of Veterans – Temecula Valley, has announced that the focus of his 9th Annual Tribute to Veterans will be on...
Artillery units will be conducting live-fire training exercises, here, Oct. 17 – 19 that will involve around-the-clock firing at training areas on the Northern part of the base from Saturday and ending early morning...
Movies
Bursting into theatres this Friday from directors David Leitch, Chad Stahelski and Summit Entertainment comes the man known as JOHN WICK. This film tells the story of John Wick (Keanu Reeves), a man mourning the death of his...


Books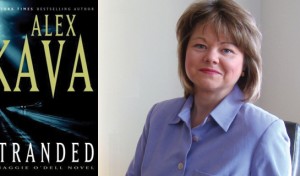 Stranded by Alex Kava is a very intense thriller that involves a violent serial killer. What makes this book stand out is the ratio of heroines to heroes, more than two to one. The female characters all have different...