Active Duty Vets
Capt. Scott "Fish" Fisher from San Diego, turned over his role as commanding officer of the U.S. Navy's Air Test and Evaluation Squadron (VX-9), nicknamed "Vampires", at a change of command ceremony July 31. The airborne...
The annual Entrepreneurship Bootcamp for Veterans with Disabilities kicked off this past weekend with 18 veterans from around the country coming to UCLA Anderson for the weeklong residency program. Launched at Syracuse...
Veterans Court takes veterans with misdemeanor and felony convictions and places them on a separate track, giving them treatment designed especially for veterans. Defendants in the program are closely monitored with regular...
Movies
Coming to theatres this Friday from director Phillip Noyce, The Weinstein Company and the beloved book by Lois Lowry comes THE GIVER. This film tells the story about a perfect world. In this world everyone is happy and the...

Books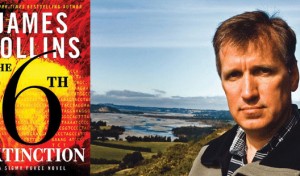 The Sixth Extinction by James Rollins is another winner. On the tenth anniversary of this series Rollins is able to look into his crystal ball and see the future; although not too distant a future. Consider the current...