Active Duty Vets
Noting that "the economy is unfair to veterans entering the work force," Michael R. McCracken, president and founder of Veterans – Temecula Valley, has announced that the focus of his 9th Annual Tribute to Veterans will be on...
Artillery units will be conducting live-fire training exercises, here, Oct. 17 – 19 that will involve around-the-clock firing at training areas on the Northern part of the base from Saturday and ending early morning...
Seaman Jessica Stewart, from San Diego, a graduate of Little Axe High School, enlisted into the Navy just 10 months ago and is currently stationed aboard the amphibious assault ship USS Makin Island (LHD 8), which is deployed...
Movies
Bursting into theatres this Friday from directors David Leitch, Chad Stahelski and Summit Entertainment comes the man known as JOHN WICK. This film tells the story of John Wick (Keanu Reeves), a man mourning the death of his...


Books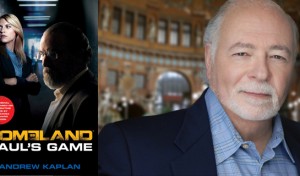 Saul's Game is an original novel of the Homeland series written by best selling author Andrew Kaplan. It is a prequel that takes fans of this series back to 2009 and before. The plot includes the backstory on many of the...