Active Duty Vets
SASEBO, Japan (Dec. 17, 2014) – Lt. Valentine Sviatocha, from San Diego, Calif., administers anesthetic to a patient aboard the forward-deployed amphibious assault ship USS Bonhomme Richard (LHD 6). Bonhomme Richard's...

Aviation Boatswain's Mate (Handling) 1st Class Adam Zimniak directs an aircraft on the flight deck of Nimitz-class aircraft carrier USS John C. Stennis (CVN 74). Stennis is currently undergoing an operational training...
Bremerton, Wash. (Nov. 22, 2014) – Aviation Electrician's Mate 3rd Class Nathan Seaman, from Brush, Colo., and Aviation Electrician's Mate 3rd Class Michelle Munn, from Boise, Idaho, wrap Christmas lights...
Movies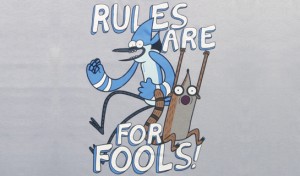 Coming to DVD from Cartoon Network comes the all new DVD REGULAR SHOW: Mordecai Pack. Two best buddies, Mordecai the blue jay and Rigby the raccoon manage to find trouble without looking very far. Being groundskeepers day...
Books
The Carrier by Sophie Hannah is an intense psychological thriller. It can be considered a love story and a gripping mystery, a "who done it" of sorts. Released earlier this month in the US, it has already won the 2013 Crime...