By Jeri Jacquin | October 17, 2014
R & R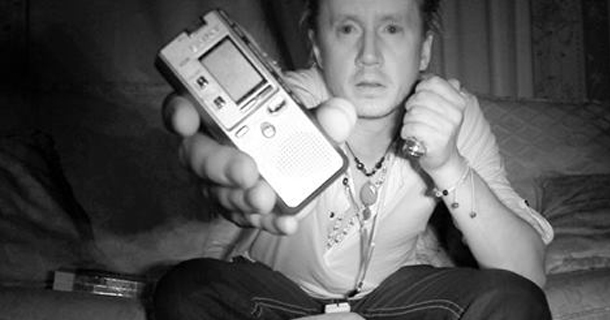 Chad Lindberg and John Tenney are two men who have had near death experiences. Since then they have become sensitive to the paranormal and now seek the answer to one simple question we all have – what happens after you die?
In this premier episode of GHOST STALKERS THEY VISIT Indiana's Whispers Estate. David and Anna Heatherly are local paranormal investigators that join Chad and John on their investigation.
From growling to full body apparitions, the intensity is not lost on anyone who enters. Each man will spend one night alone in the house to find answers to whether this house contains portals that entities pass through.
The owner of Whispers Estate, Van Renier, doesn't even stay in the house. The two men also do their homework looking for the history of the house and the families who lived in the home.
Each taking turns alone in the house brings what ever lies inside to life through a portal like no other.
FINAL WORD: I am a huge fan of shows like this. Watching these two men spent nights alone was crazy! It was hard to watch Lindberg as he clearly is upset by what he feels and hears. I know it would be a reason for me to leave the house so he definitely get's kudos in my book for continuing on. Lindberg survived Reye's Syndrome and since then has had a need to understand ghosts. Spending the last four years investigating the paranormal, he searches for ghosts and the answers from beyond.
Tenney is an investigator of paranormal and occult phenomena. Having written books and hosting the podcast Realm of the Weird, he has been in the forefront of UFOlogical, anomalistic and conspiratorial research. Pronounced dead at 17, the experience changed his life and now he looks for answers. His time in the house alone caused serious reactions to what ever is inside Whispers Estate. From pushing to scratching, Lindberg became the physical victim of this investigation.
GHOST STALKERS is produced for Destination American by Nick Groff with Groff Entertainment and Chris Bray with Bray Entertainment along with Ted Kim.
TUBS OF POPCORN: I give GHOST STALKERS three and a half tubs of popcorn out of five. I like that these men don't let, what would scare most of us, fear stop them from seeking answers.
It is not surprising to me that there is a following for this genre for what is a large television audience. You could say that these men are on the front line for the answers we all seek but, for our own reasons, could never do what they feel compelled to do.
"One of life's biggest unanswered questions is what happens after you die, and it's amazing to think that the answer could be found in America's scariest places, from Alcatraz and the Amityville murder house to lesser-known locations features for the first time on TV in GHOST STALKERS, " says Marc Etkind, general manager of Destination America. "Viewers are along for a scary ride, where strange events will make even skeptics question their beliefs.
Destination America has a winner with this series and this Sunday, October 19th at 10/9 central, you too can take the journey with Tenney and Lindberg to discover for yourself the biggest question we all have.
In the end – what does happen after you die?
Comments
comments