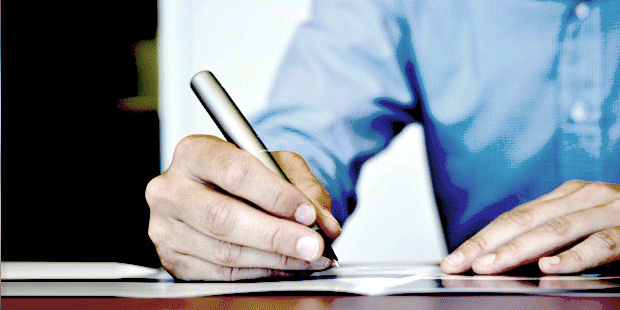 More than 81% of Americans say they have a book in them – and many of them are in the military.
In the last decade we have gone from publishing around 100,000 books annually to publishing around a million each year – and the number is growing.
Publishing options have grown, and so has the industry of people offering services to help aspiring writers get published
So, how does a writer know which is the best method of publication for them?  How do they break into this expanding industry?
Most often, the first step is to attend a great writers conference in order to learn what you don't even know you need to know.
With the fourteenth annual La Jolla Writers Conference coming up October 24-26, love to do a story with you on what to look for in a great writers conference, five things every writer must consider,  and how to choose the best writers conference for you.
Below is a bit of information about the La Jolla Writers Conference, considered one of the best in the country.  We discount for active military and their immediate families.
There is no doubt that in the 21st century the publishing industry has undergone a sea of change.  Self-publishing has democratized the industry, growing the number of books published each year from around one-hundred thousand to close to a million even as so many of the major publishing houses have consolidated or folded.  We have seen sales in bookstores give way to online book sales.  And most young people now consume books on their electronic devices or in audio format, with many of their seniors making the same transitions.
Now that anyone can publish, the marketplace is flooded with reading choices.  So while it has become ever easier to publish, actual success in the industry has become more elusive.  And among agents, publishers, distributors, and the buyers for the stores who decide which books will actually hit the shelves, the author's platform is discussed with the same importance as the quality of the work.
The requirements of the art and craft of writing have remained constant.  But knowledge of the business of writing has become pivotal to an author's success.  From what to look for in a contract to choosing the best method of publication to who to engage for assistance with everything from editing to design to platform building to representation, a writer has to make choices that will determine how well they and their book fare in an ever-expanding marketplace.
In February 2001 an idea was born: to create a writers conference that covered the art, craft, and business of writing. To keep it small enough so that the faculty to student ratio would never exceed one to six. To use it to create a strong sense of community among aspiring writers.  And to choose the faculty based on their knowledge, their ability to impart that knowledge, and real generosity in doing so.  With all of this in mind, and a sense of what was to come, the La Jolla Writers conference was founded.  Paying it forward now for fourteen years, the LJWC, to which both organizers and faculty donate their time, has been named one of the 84 conferences in the country – there are over 1600 – worth the money.
 This year, from October 24 -26, NY Times bestselling authors, screenwriters, publishers, agents, publicists, platform builders, and a host of others will gather at the Hyatt Regency, La Jolla, for three days of lectures and workshops geared to helping aspiring writers succeed.  Registration will be capped at 200.
People are reading, writers are writing, and the publishing industry is growing.  But aspiring writers need the tools with which to succeed.  And the La Jolla Writers Conference provides them.
For more on the La Jolla Writers Conference, go to www.lajollawritersconference.com or call 858-467-1978
Comments
comments