By Jeri Jacquin | March 13, 2015
R & R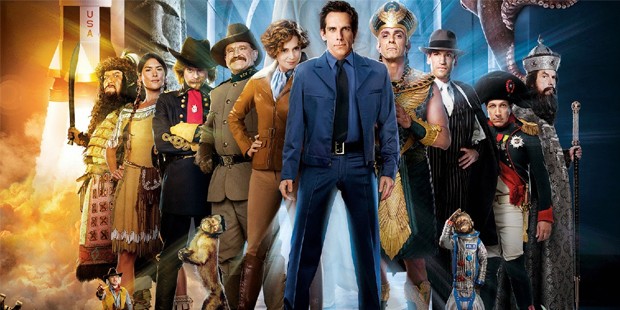 Coming to Blu-ray from director Shawn Levy and 20th Century Fox Home Entertainment is the highly anticipated visit to one of the best places on earth with NIGHT AT THE MUSEUM: Secret of the Tomb.
Larry Daley (Ben Stiller) is still in charge at the museum during the night and loving his job. Getting the nighttime inhabitants together for a gala fundraiser, they would include: Teddy Roosevelt (Robin Williams), Jedediah (Owen Wilson), Octavius (Steve Coogan), Atilla the Hun (Patrick Gallagher), Sacajawea (Mizuo Peck), Ankmenrah (Rami Malek) and Dexter the monkey.
During the event things begin to go wrong as Teddy slurs his speech and the animals go wild. Looking for an answer to the chaos, Ankmenrah and Larry find that the tablet that allows all things to happen at night is losing its powers. The only person who knows how to fix the problem his Merenkahre (Ben Kingsley), Ankmenrah's father!
Needing help they go to Dr. McPhee (Ricky Gervais) to discover that the Pharaoh is in the London Museum. Loading up, Larry, son Nick (Skyler Gisondo) and the tablet make their way across the sea. Inside the museum they meet Sir Lancelot (Dan Stevens) who has come alive for the first time!
Finding the Egyptian exhibit, Merenkahre explains that the answer lies in the power of the moon but Lancelot has other ideas. Now the chase is on to find lost friends and catch the moon before the evening ends!