As elite military volleyball players from around the U.S. armed forces competed for victory at the 2018 Armed Forces Volleyball Championship, they might not have known they shared the court with four live-saving U.S. Navy Sailors.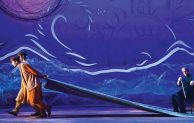 As it is year-round at The Old Globe, as one show ends another is about to begin. This is the time of year where there are at any given time three shows in some stage of production. The Old Globe has a national reputation for...
Sailors from aircraft carrier USS Carl Vinson (CVN 70) returned home to Naval Air Station North Island in San Diego, April 12, after completing a scheduled three-month deployment. More than 5,000 Sailors from Carl Vinson and...
Giveaways
Marvel Studios' "Black Panther," the highly celebrated story of T'Challa (Chadwick Boseman), a young African prince who takes on the mantle of king and superhero, has thrilled and inspired generations of moviegoers around the...
Filmmaker Jordan Peele, in conjunction with Universal Pictures, today announced free screenings of Universal's "Get Out" on Presidents' Day, Feb. 19, at 55 AMC locations nationwide. Each guest who requests a ticket the day of...
Marvel Studios will be releasing "Thor: Ragnarok," the God of Thunder's third installment in the Marvel Cinematic Universe, electrifying both audiences and critics alike reaching more than $845 million at the...
Movies
In theaters this weekend from director David Leitch, Marvel Entertainment and 20th Century Fox comes a man who needs no introduction other than the words "Deadpool 2." I thought about how to start this review and...

Books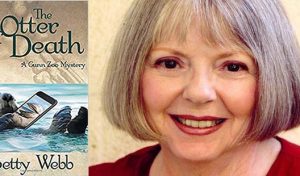 "The Otter of Death" by Betty Webb is part cozy mystery and part thriller, with portions delving into the very relevant issue of sexual harassment. This story combines current issues with information about zoo animals...