What makes a Melinda Curtis book special is the different emotions the readers take along with the characters, making the story very realistic.
Wyoming Christmas Reunion is book five of a compilation of stories by five different authors, Anna J. Stewart, Amy Vastine, Carol Ross, Cari Lynn Webb, and Melinda Curtis. Everything comes to a head in this book along with the mystery settled. The Blackwells of Eagle Springs must thwart those who want to turn the ranch and town into a developed area with a lake.
This story has Helen and Nash Blackwell divorced because of his alcohol problems. She realizes that she has never stopped loving Nash. He is dealing with trying to help his family save the ranch and legacy that his grandmother built by training cutting horses to sell for top dollar. He is also fighting his feelings for Helen who he believes deserves better than him.
After Nash makes a wild bet that Helen can win the cutting competition, they are forced to spend a lot of time together considering Helen hasn't ridden since a childhood incident caused her injuries. She reluctantly agrees to train if Nash is willing to work on the issues that caused the breakup of their marriage. Communication is their biggest obstacle because Helen wants to discuss her feelings about their past and Nash would rather keep his feelings to himself. A welcome character is their son Luke who brought humor and sweetness to the story.
A Cowboy Thanksgiving is book twelve in the "Mountain Monroe Family series." This story has both the hero and heroine needing to overcome childhood issues and finding a family. Maxine was orphaned at a young age and passed around to family members, never feeling like she was wanted. Her insecurities are enforced after her marriage implodes where she once again feels abandoned. She accepts an invitation for her and her four-year-old daughter Luna to come for Thanksgiving in Second Chance Idaho. There she meets Bo Monroe.
He always feels no one is taking him seriously because of his good looks. To make matters worse one of his cousins is reviving the Monroe Holiday Challenge, a weeklong event of fun and games, something Bo has never won. One of the teams will be Bo, Max, and Luna. To her surprise, Max finds herself warmly embraced by the huge Monroe family who has gathered to celebrate Thanksgiving and compete in the Monroe Holiday Challenge. While competing Max and Bo get to know each other and realize there is a strong attraction.
Both these books are about family helping family. The theme is overcoming obstacles and working together to achieve a goal. What makes the stories even more enjoyable is the banter between characters.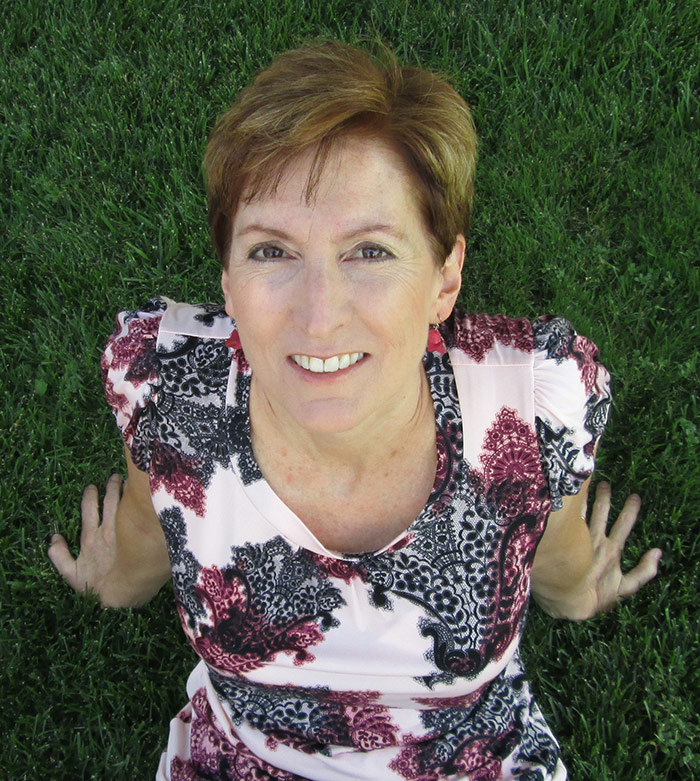 Elise Cooper: You wrote the finale in this Blackwell series titled Wyoming Christmas Reunion?
Melinda Curtis: In talking about the Blackwell series, I decided to write a story based on the Kevin Costner series Yellowstone and his character but turning it into a sweet romance. I thought what a normal person would do if they were in an accident and had to kill their favorite horse because it was so injured. This would probably ruin their life. I took Kevin Costner's character in a different direction. I had to tie all the threads together.
EC: How would you describe Helen?
MC: Boisterous, diplomatic, timid at times, blunt, and can be calming. She was brash and confident but found it safer to retreat from hardship so at times she was timid. The old Helen was pushier and more assertive, while the new Helen was withdrawn after the divorce. Then she came to realize if she wanted to have that life again, reuniting with her ex-husband Nash, she had to bring back some of the old Helen.
EC: How would you describe Nash?
MC: He carries a lot of weight on his shoulders from his past. He needed to find a way to forgive himself and move forward for all his past mistakes. He is proud, caring, troubled, impulsive, protective, and stubborn. I have this book quote about Nash, "All the Blackwells rolled into one. Stubborn like Denny (grandma). Kind like Adele (sister). Driven like Levi (brother). Clever like Wyatt (youngest brother). And bossy like Corliss (older sister)."
EC: How about the relationship?
MC: She ended her engagement to Phil because he treated her like an accessory and wanted to shove it in Nash's face, "I have your woman." He never loved her but used her to flaunt his power to the Blackwells. Just as she had to face her fear of riding a horse, she had to face her fears with Nash. They are funny, both are driven with a lot of pride. Nash's accident affected both. He feels he is damaged goods, not good enough for her with regret, guilt, and helplessness. She feels frustrated, shut out, and alone because of the accident.
EC: What is the role of Christmas?
MC: It is a great time of year to embrace family and have forgiveness with peace.
EC: What about the other book, A Cowboy Thanksgiving?
MC: I wanted a light and breezy story with some emotional undertones, an easy, fun read. Since this is the last book in the series, I wanted to highlight many of the past characters, including my favorites like Shane and Franny.
EC: How would you describe Bo?
MC: Just like my husband, very competitive. He is the good-looking one whom people thought that is all to him. He has a chip on his shoulder because of his pride. He can be protective, a charmer, presumptuous, and a planner.
EC: How about Maxine (Max)
MC: She always felt she is the one no one ever wanted since she was abandoned by so many family members and her husband divorced her. Max felt she never belonged. She is very guarded, very bright, shy, and wants to be a part of things, but from a distance. She is also tough, vulnerable, determined, and a spitfire.
EC: What about the relationship?
MC: She thinks he is too pretty for her and does not care what he thinks about her. This attracts his attention because he is feeling there is more to me than just my good looks. They sparred a lot. Max wants to be friends and sets boundaries to protect herself. Max saw Bo's large family as a way to experience unconditional love, emotional security, and a sense of belonging.
EC: Why the Holiday Challenge?
MC: Because ranch was a theme. I put in scarecrow stuffing, the roping, the sleigh decoration, gingerbread house making, and being in winter, skiing.
EC: What about the role of children and dogs?
MC: I love them. They make me laugh. Hopefully, the readers saw them as comic relief. I enjoy putting them in my stories just as dogs and children are in real life. They have so much personality and can be inconsistent. They show loyalty.
EC: What about your next book?
MC: A Cowboy Worth Waiting For comes out in February. It is about a woman who is starting a matchmaking business for ranchers and rodeo riders. Her first client is a rodeo star and her best friend's widower. This will be the first in my "Rodeo Academy Series" with six books. All the heroes have been fostered.
In April, It Happened One Night comes out where a man and a woman spend the night together years ago. Now they bump into each other years later. THANK YOU!!
Comments
comments