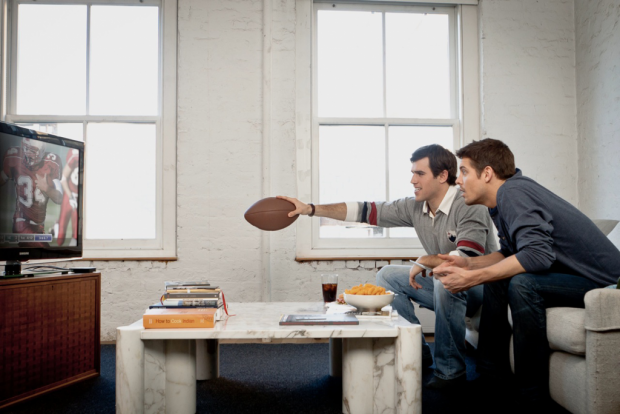 Barracks, ships, fire stations among locations served with Cox video, Internet
Cox Business has completed a build-out of 40 miles of its broadband network to 165 Navy sites in San Diego County, including barracks, hotels, fire stations, residential housing, recreation centers, and even ships in the harbor to bring Cox's advanced video and high speed Internet services to approximately 50,000 sailors stationed in San Diego.
Cox was awarded a five-year contract by the Navy to provide communications services to sailors in residential housing and barracks, as well as business services to critical facilities such as fire stations. Services provided by Cox Business include:
Digital TV and high definition television for on-base locations such as recreation rooms, fire stations and barracks common rooms;
Digital TV and high definition channels on the ships;
All high definition channels at the Navy Gateway Inns and Suites military hotels, which are used by active duty and retired military personnel, as well as for temporary housing;
Residential high speed Internet services up to 150 Mbps down/20 Mbps up, the fastest residential Internet service in San Diego.
Cox Business can also provide well over 10 gigabit speeds for any future needs the Navy may have. Also serving the Navy in Norfolk, Va., Cox Business now serves the two largest Naval bases in the country.
"A complex project of this magnitude would normally take a year to finish, from planning to construction, but we were able to complete it in six months, and we were proud to do it," said Larry Coval, Vice President of Cox Business in San Diego. "One of every 10 Cox employees in San Diego is a veteran, and the Navy is such a huge part of our community. Our team understands how important it is for us to serve the men and women who give so much of themselves every day to serve us."
"State-of-the-art internet communications and cable television serve the ever-important task of keeping our sailors and their families connected to each other," said Rear Adm. Patrick Lorge, Commander, Navy Region Southwest.
One unusual part of the build-out included Cox using a quay wall to run a connection from the pier to the ships in the harbor so that the service men and women on board had much needed access to Internet and cable television to communicate with loved ones, stay informed on news events, and decompress at the end of their shift.
The commercial division of Cox Communications, Cox Business provides voice, data and video services for more than 300,000 small and regional businesses nationwide, including healthcare providers, K-12 and higher education, financial institutions and federal, state and local government organizations. The organization also serves most of the top tier wireless and wireline telecommunications carriers in the U.S. through its wholesale division.
Cox Business is consistently ranked as one of the top Ethernet providers and recognized by third parties for award winning business telecom service.
About Cox Communications
Cox Communications is a broadband communications and entertainment company, providing advanced digital video, Internet, telephone and home security and automation services over its own nationwide IP network. The third-largest U.S. cable TV company, Cox serves approximately 6 million residences and businesses. Cox Business is a facilities-based provider of voice, video and data solutions for commercial customers, and Cox Media is a full-service provider of national and local cable spot and new media advertising.
Cox is known for its pioneering efforts in cable telephone and commercial services, industry-leading customer care and its outstanding workplaces. For eight years, Cox has been recognized as the top operator for women by Women in Cable Telecommunications; Cox has ranked among DiversityInc's Top 50 Companies for Diversity nine times, including the last eight years. More information about Cox Communications, a wholly owned subsidiary of Cox Enterprises, is available at www.cox.com and www.coxmedia.com.
Comments
comments