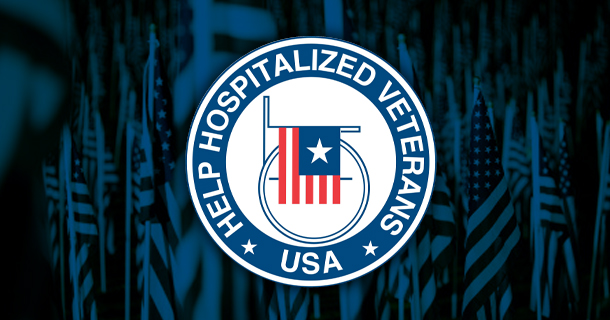 National nonprofit organization Help Hospitalized Veterans (HHV) will host an innovative Arts and Crafts Clinic in Grand Junction next month, in which local veterans will team up with Mesa County youngsters and teens.  The Clinic will be held twice, on Thursday, March 26 from 1– 4 p.m. and on Tuesday, March 31 from 9:00 a.m. to noon at the Community Based Arts & Crafts Center, 1670 North Avenue in Grand Junction.
The HHV Community Based Arts and Craft Center (CBC) program in Grand Junction offers veterans a place to meet, where they can work on a wide variety of arts and crafts projects in a group setting.  It was the veterans attending the CBC who initially proposed the idea for the new clinics, according to Lisa Smith, Craft Care Specialist at the Grand Junction Crafts Center. Smith recalls "In a group discussion with the veterans who were here working together, they commented how nice it would be to do something for children.  That is when we thought about Partners."
Mesa County Partners, Inc. (Partners) is part of a national association that began in Denver, initially, focusing solely on juvenile offenders.  Today, there are six Partners affiliates throughout Colorado, working with a diverse group of youth who are in need of friends, advocates and positive role models in their lives.  Their mission is to make a difference in the lives of young people by helping them develop a positive self-image, a sense of belonging, and an acceptance of responsibility for their actions. The Colorado affiliates currently serve more than 200 children state-wide, ages 7 – 17.
Help Hospitalized Veterans (HHV), a nonprofit organization supporting veterans for more than 40 years, has provided over 29 million therapeutic arts and crafts products and other services to veterans and military service members.  It is HHV's primary mission to provide these kits to help keep hands busy and minds alert during periods of hospitalization, recovery or rehabilitation.  All recipients of HHV's products are receiving health care at federal, state and community health care facilities.At the March events, each Clinic will team up 10 to 12 area youths with the local veterans, assisted by HHV and Partners staff and volunteers.  Partners will provide snacks for the Clinic, and HHV will provide the craft kits for the paired veterans and youth to complete together.
HHV's Chairman of the Board John (Jack) Meagher, Judge (Retired) said, "HHV is honored to support the veterans at this event, to help them provide positive mentorship and role models for young people who are facing their own daily challenges and life transitions."
For more information about HHV's Community Based Arts & Crafts Center, call (970) 424-0499. To learn more about Mesa County Partners, visit: www.mesapartners.org.
Help Hospitalized Veterans (HHV) was founded in 1971 with the primary mission to provide veteran patients (receiving care at federal, state and private health care facilities) with therapeutic arts and crafts kits. Since its inception, HHV has donated more than 29 million arts and crafts kits to veterans and active duty servicemen and women. The kits are rehabilitative and designed to restore coordination and impaired motor skills, improve attention spans and concentration, and relax frayed nerves. They are also used as diversion therapy and entertainment outlet for patients facing extended hospitalization. Arts and crafts kits, along with other therapeutic products and services provided by HHV, come as a needed assurance to veteran patients that they have not been forgotten. Help Hospitalized Veterans is a proud Commemorative Partner of the Vietnam War Commemoration. For more information about Help Hospitalized Veterans' therapeutic arts and crafts program and Veterans Concert Series events, visit www.hhv.org.
Comments
comments