By Carolle Jean-Murat, MD | August 8, 2012
MP Columns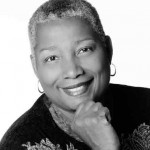 Meet renowned author Dr. Carolle Jean-Murat, M.D., F.A.C.O.G. She can assist you with "Moving Beyond Military Sexual Trauma" (MST) and Post Traumatic Stress Disorder (PTSD).
Dr. Carolle Jean-Murat is a medical intuitive, board-certified gynecologist senior fellow of the American College of Obstetricians and Gynecologists, a menopause specialist, seminar leader, and award-winning author. She is fluent in five (5) languages, born and raised in Haiti into a family with shamanic roots, educated in Haiti, Mexico, Jamaica, and the U.S. Her medical expertise spans over three decades of experience in women's health. Dr. Carolle also boosts a successful holistic private practice as a board-certified Ob-Gyn in San Diego from 1982 until 2005.
Her success as a doctor working in the traditional medical model became increasingly problematic as she could intuitively see the source of her patient's problems as often being due to emotional, physical, and sexual trauma sustained during childhood and adulthood rather than one caused by a hormonal or physical nature.
Since 2005 she has been offering "Life Decisions with Clarity", intuitive consultations provided at her Wellness and Retreat Center of San Diego, that is designed to advise women at a cross roads in their life. She also provides intuitive medical consultations, expert second opinions, and one-on-one private, and group retreats to help women better understand their symptoms, health needs, and best options for holistic treatment, and lifestyle adjustments. During a session by phone, or in person, Dr. Carolle is able to provide guidance and support in bringing emotions to consciousness, and dealing with them effectively.
Dr. Carolle has worked extensively with female veterans who suffer from post-traumatic stress disorder (PTSD) due to sexual trauma during their military experience – MST, to include in-depth assessments, providing specialized alternative treatments, and testifying on their behalf at the Department of Veterans Affairs. In July 2012, she joined forces with Tara Wise, the founder of the National Military Women Veterans Association to help bring MST – military sexual trauma to the forefront.
For over two decades, Dr. Carolle has provided free medical care to underserved women through Catholic Charities, and St. Vincent de Paul Village Medical Clinic. In 1993 she founded the 501(c) 3 non-profit organization, Health Through Communications Foundation to provide education, health-care, and hope for the future.
Accompanied by a team of doctors, and other medical personal, Dr. Carolle frequently travels to La Vallée de Jacmel, Haiti to provide free medical care, medical supplies, and develop preventive health programs. In spite of the setbacks suffered during the devastating 2010 earthquake, she works tirelessly to raise funds that will create the needed infrastructure to provide a foundation for creating self-sufficient, productive, and thriving communities.
As an international motivational speaker, Dr. Carolle brings her message of self-empowerment to women through her award-winning books, blogs, lectures, seminars, webinars, magazines, newspapers, and appearances on radio and TV.
As a renowned author, Dr. Carolle has penned several books in hard copy and E-book format that include the following:
• Award-winning Menopause Made Easy: How to Make the Right Decisions for the Rest of Your Life – with a chapter on Healthy Aging by Louise L. Hay, published by Hay House 1999. French version 2008 La Ménopause Démystifiée: Comment prendre des décisions éclairées pour le reste de votre vie.
• Mind, Body, Soul & Money: Putting Your Life in Balance, Mosley Publishing, 2002.
• Natural Pregnancy A–Z, published by Hay House, 2000.

E-Books by Dr. Carolle
• The Power of Forgiveness: How to Set Yourself Free from Past Traumas
• A Gynecologist Funny Bones: Never Take Yourself Too Seriously
• How to be Free of Anxiety for Life
• Jewels: Poetry of Life
• Lessons I Learned from Living
• Life Lessons from Grandma: Short Stories and Secrets from a Very Wise Woman
• Daily Miracles In the Life of A Healer
Dr. Carolle will be participating in the upcoming Healing and Hiring Fair for the National Women's Veteran Association of America, August 28-29, 2012 at the Jacob Center in San Diego, CA. and she is available for interviews in this field of expertise.
For more information on Dr. Carolle, please visit her website: www.DrCarolle.com.
For more information on the upcoming Healing and Hiring Fair and hearing Dr. Carolle's presentation regarding "Moving Beyond Sexual Trauma: A Victim No More", please visit www.nationalwomenveterans.com.
Comments
comments