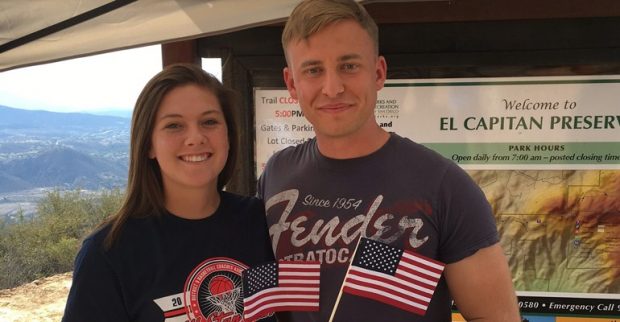 Honoring both active duty service members and veterans alike, the San Diego County Department of Parks and Recreation is hosting its annual Warriors Hike Challenge on Nov. 10 in celebration of Veterans Day.
Active duty military, veterans, friends, family and supporters are invited to come out and hike one of El Capitan County Preserves three trails that vary in difficulty all the way from a 1-2 hour beginner Boot Camp hike, a 2-3 hour Recon intermediate hike to an up to 7-hour expert Warrior hike that stretches 12 miles and summits the El Cajon Mountain.
By breaking the hiking trails into three tiers, participants choose their own adventure; navigating the length of trail that matches the individual's interests and abilities. Celebration stations with refreshments sit at the staging area, 1-mile and 3-mile turnaround points. Extreme hikers will push their limits to climb to the summit for a 12-mile trek through the scenic, undulating preserve.
Bring hiking boots, sunscreen, sunglasses, a hat, and at least a gallon of water.
Visit www.sdparks.org/warriorhike and see the event flyer for more information.
Boot Camp (Moderate)
Families and beginning hikers will enjoy a quick, 1-mile uphill jaunt to the ridge for a beautiful view of eastern San Diego. This trail is 2 miles round-trip and is open to all ages.
Duration: Approx. 1 hour | Start between 8 and 11 a.m.
Recon (Moderate-Difficult)
Skilled hikers can continue on to the next peak for just over 6 miles round-trip. This hike is best suited for teens and adults in good shape.
Duration: Approx. 3 hours | Start between 8 and 11 a.m.
Warrior (Difficult)
This trek is not for the faint of heart or ability; Warriors will hike 12 miles, traversing multiple inclines and declines with several hundred feet of elevation gain and loss. Be like this local Warrior — who has hiked to and from the summit 100-plus times!
Comments
comments