By Carolle Jean-Murat, MD | September 12, 2012
MP Columns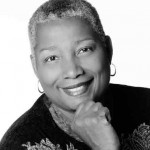 Sexual trauma – notoriously under-reported both within the military, and amongst civilians comes in many forms from molestation, sexual harassment, to sexual assault.
Sexual molestation includes offensive inappropriate touching, provocative language, and groping.
Sexual harassment is any unwelcome sexual advances, requests for sexual favors, and other verbal or physical conduct of a sexual nature when: this conduct explicitly or implicitly affects an individual's employment; creates an intimidating, hostile, or offensive work environment; or unreasonably interferes with an individual's work performance.
Sexual assault or rape is a criminal sexual assault to any genital, oral, or anal penetration by a part of a woman's or man's body or by an object using force without the victim's consent.
Since 1991 I have collaborated with Denise a behavioral counselor working with women with Post Traumatic Stress Syndrome – PTSD due to military sexual trauma or MST. These women as well as civilian women in my practice are plagued with nightmares, insomnia, irritability, depression, anxiety, memory loss, stomach problems, irregular bleeding, hypervigilance, chronic fatigue, and fibromyalgia to name a few. They are more likely to end up having a hysterectomy or having one or more ovaries removed, as well as needing bladder and rectal repair.
Victims of military sexual trauma – MST, often have the perception that no serious action will be taken on their behalf; are more likely to be ridiculed and ostracized by fellow soldiers; being called a liar, whore, or slut, accused of being gay, and sometimes demoted, or dishonorably discharged under false pretenses. Being penalized for reporting incidents while the offenders go unpunished, having nowhere to turn, not wanting to lose their job or rank, most of these men and women suffer in silence, many go AWOL out of a sense of desperation, abuse drug and alcohol to mitigate their pain, and many become homeless. Most feel "unclean down there."
It is my belief that these emotional and physical symptoms that plague survivors are caused by emotional toxins that are being released continuously and are attacking their body.
Little did I know that my baby sister who joined the army at age 22 who has been experiencing many of these symptoms over the years was a survivor of military sexual trauma, and kept her dirty little secret for over 31 years!
A sexual trauma victim needs to learn how to correlate her present emotional and physical symptoms to the assault, be given individualized tools to help heal her wounds. Otherwise, she will be victimized over and over.
About the author: Dr. Carolle Jean-Murat, MD is a board-certified gynecologist and medical intuitive and the founder of the Dr. Carolle's Wellness & Retreat Center of San Diego. She offers intuitive consultations (by Telephone & In Person) She founded the Operation Butterfly Initiative for Women Veterans, whose purpose is to offer alternative specialized services for MST survivors. Her book Moving Beyond Sexual Trauma: A Victim No More will be available shortly. For more information please visit her website: www.DrCarolle.com or call 619-850-5030.

Comments
comments