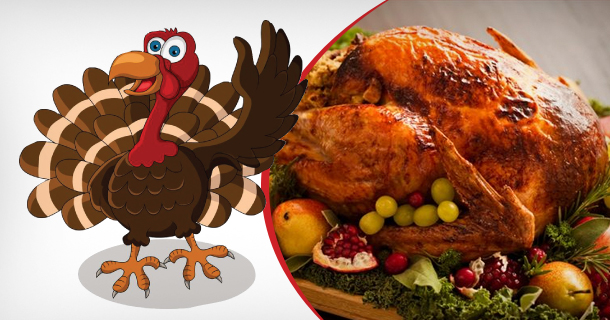 Thanksgiving Dinner
USO San Diego provides a traditional turkey feast with all the trimmings on Thanksgiving Day at both USO San Diego Centers. The USO Neil Ash Airport Center caters to those travelers who are passing through on the holiday and the Downtown Center provides a buffet meal for local active-duty service members and military families. Thanksgiving Day at each center also includes a special arts and crafts area and a magician for the children. Participation is on a first-come, first-served basis.
Dinner at 303 A St., Suite 100, San Diego is from 12 to 2 p.m. on Thursday. Call in advance to pre-register for the event, 619-235-6503.
Christ Lutheran Church
Thanksgiving dinner to all, no charge, from 12 to 3 p.m. on Thursday, Nov. 27. 4761 Cass St., San Diego, 858-483-2300.
Salvation Army, Chula Vista
Thanksgiving meal provided to all at 12:30 p.m., Wednesday, Nov. 26. 648 Third Ave., Chula Vista, 619-422-7027.
Salvation Army, Escondido
Thanksgiving meal will be provided on Wednesday, Nov. 26 from 10 a.m. to 1 p.m. at 1301 Las Villas Way, Escondido., 760-745-8616.
Second Chances Bread of Life
Thanksgiving day meal provided to all at 11 a.m. Hosted by Second Chances Bread of Life. Served at Sacred Heart Church of Ocean Beach, 4776 Saratoga Ave., 619-886-4275.
Salvation Army, San Diego
Provides a Thanksgiving day meal to anyone n need. Meal will be served at 11 a.m. on Thursday at Golden Hall Civic Center, 202 C Street, San Diego. Line starts at 9 a.m. For more info, visit www.sandiego.salvationarmy.org.
Senior Community Centers of San Diego
Thanksgiving lunch provided to seniors at 11:30 a.m. and 12:45 p.m. on Thursday. Donation of $1 suggested. 1525 4th Avenue, San Diego, 619-236-6538.
Bread of Life Rescue Mission
Thanksgiving meal for all at 6 p.m. on Thursday. Line starts at 4:30 p.m. 1919 Apple St., Oceanside, 760-722-0800.
San Diego Rescue Mission
Provides a meal to anyone in need on Saturday before Thanksgiving, Nov. 22, from 2 to 5 p.m. 120 Elm St., San Diego, 619-687-3720.
Operation Homefront's Turkey Bucks program
Give $1, $5 or $10 and 100 percent of customer donations will provide meals to a local San Diego County military family this Thanksgiving season.
With the holiday season upon us, Albertsons San Diego area stores have officially launched their 2014 Giving Thanks campaign to raise funds for San Diego County military families Thanksgiving celebrations. Joining the effort and helping to coordinate this year's meal distribution is Operation Home Front-California, a 501(c) 3 military non-profit organization that provides emergency assistance to military families and wounded active duty soldiers and veterans.
Now through November 25, Albertsons San Diego County customers can support the Turkey Bucks campaign by donating $1, $5, $10, or any amount desired, as they're checking out with their groceries. With the funds raised, complete turkey dinners with all of the traditional fixings and sides will be prepared and delivered to local military units prior to Thanksgiving Day.
Pie in the Sky Thanksgiving Bake Sale
This Mama's Kitchen event runs now through Thanksgiving. Order your scrumptious Thanksgiving pies and pick them up the day before Thanksgiving at one of over 20 pick-up sites around San Diego County. All proceeds benefit Mama's Kitchen and help provide free nutritious home-delivered meals to San Diegans battling AIDS or cancer. Pies are $25 each. Order yours at www.mamaspies.org.
YWCA Thanksgiving Day Drive
The YWCA of San Diego County serves thousands of women and children each year through our Becky's House®, Passages, and the Cortez Hill Family Centerprograms.
Needs: $25 Gift cards to shopping stores such Vons, Ralphs, Albertsons, Trader Joes, etc.; Turkeys and unopened holiday accoutrements; and holiday decorations.
Drop Off Date: Monday, November 24, 2014. All in kind donations can be dropped off during office hours (Monday – Friday, 9 a.m.-5:30 p.m.) at 1012 C Street, San Diego CA 92101.
Comments
comments