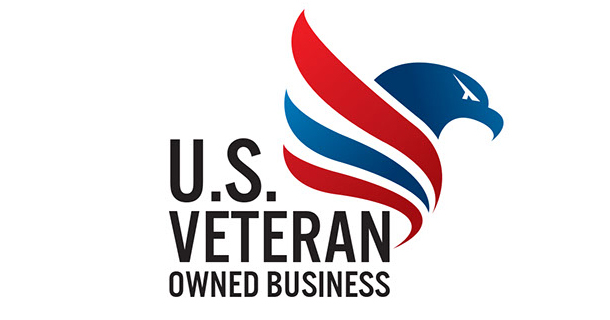 It a tremendous advantage to be a US veteran owned business. It sets you apart from your competitors and lifts your business to a much higher level.
Unfortunately, most V.O.B.s do not know how to incorporate these benefits into their branding, marketing and recruiting strategies. My recent book, The Patriotic Business Plan: Strategies for Sensational Success goes into great detail and gives a step-by-step procedure to follow. But here are the very basics:
Let me use a real example. HirePatriots was just contacted by a V.O.B. that is frustrated because he has started a business consulting firm in a big city but he cannot get any clients. Let's call him "Max." He had great leadership experience in the military, earned himself an M.B.A., got out, and put up a shingle: "Business Development Consultant."
Max called us today and asked if we could recommend him to the businesses we know, particularly those in his region of the country. Yes, we could, but that is not the assistance he really needs. Max is a SDVOB. (Service Disabled Veteran Owned Business) He is sitting on top of a gold mine. He just doesn't know it.
This is a significant duty that HirePatriots does for US veterans. We mentor them on how to explode their business by using their US veteran status.
There are many thousands of business consultants. There is a limited number of clients that can purchase their services. They are competing with each other. But their marketing message is the same: In way or another, they are trying to convince others that they are better than the other guys. It is like being in a cage with thousands of birds singing the same notes. They are indistinguishable.
No veteran owned business should be saying the same things as their competitors. They are "birds of a different feather." And the song a V.O.B. can sing is much more attractive and far more powerful than any civilian owned business.
Instead of just offering the same services as companies in the same line of business, veterans raise the bar. They transcend any offer for services and provide several things of equal or greater value too. It sets then completely apart from others in their field. They offer tremendous additional value to their clients that no civilian owned company can provide.
First of all, you are a US veteran. Millions of Americans support our troops and feel good about helping them in any way. If you are a "Service Disabled Veteran Owned Business," all the better.
Secondly, as a US veteran whenever possible, you seek to hire fellow US veterans. You know that there are a lot of struggling men and women who have left the military and that are sinking into debt and depression waiting for a good job to come around. You are motivated to build your business so that you can train and hire as many as possible. You care. Many of your potential clients do too. They would feel good about hiring you and helping you to expand your business. That way they can be helping veterans too!
There are 5 additional advantages that V.O.B.s have and that they bring to their clients. It involves becoming a "social enterprise." That is a business that is linked to and that supports a popular charity: A marketing method is referred to as "Cause Marketing."
HirePatriots has created a strategy for veteran owned businesses to implement their inherent advantages. We are a program of a 501c3 non-profit, Patriotic Hearts (PatrioticHearts.org).
Please contact us and set an appointment for us to hear all about your business and then make a plan to grow your business.
Mark Baird
ceo@hirepatriots.com
760-730-3734
Comments
comments