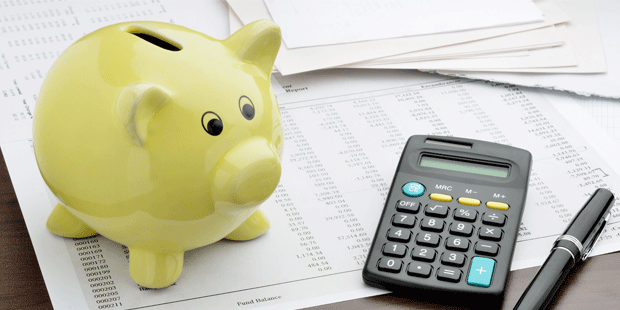 Regardless of income, everyone is looking for ways to save money. From improving your home's energy efficiency to savvy shopping, you can cut back on your day-to-day expenses and monthly bills, alike.
The discount experts at Dollar General are sharing some money saving tips to help reduce your monthly bills:
Utility Costs
One of the top 10 monthly expenses for a family is utility costs. You may be able to lower your electric bills by frequently changing your air conditioning and heating system's air filters. A dirty filter may cause your unit to work harder to heat your home in the winter and cool it in the summer. A new HV/AC unit can be expensive, but a new filter can cost as little as a dollar. By changing filters on a regular basis, you can help to keep your unit free from pollution and debris and perform better overall.
Another way you can save on utility costs is to use LED light bulbs. A LED light bulb typically uses less energy than transitional incandescent light bulbs. Plus, over the life of a LED bulb, it may save over $130 in energy costs.
Health Care
Preventive health care can save you time off from work and doctor visit copays. Keep vitamins, minerals, hand soap, disinfected wipes and disinfect sprays on hand to help prevent colds or flu. Remember to also use preventive medicines during allergy seasons.
Disinfecting wipes make it easy to clean commonly-touched household items, such as door knobs, telephones, refrigerator door handles and TV remotes. With disinfectant sprays, you can help protect your family from germs and freshen up your home.
Digital Coupons
Coupons can save money every day, but clipping them can be time consuming and, all too often, they are forgotten at home.  Utilize digital coupon programs to avoid the hassle.  For example, Dollar General has a new Digital Coupon Program in which customers can sign up online or at check-out in stores, and then load relevant coupons to their profile for everything from groceries and cleaning supplies to seasonal items.  Digital coupons are then automatically applied when eligible items are purchased.
Monthly expenses can often add up, but these simple tips may help you save on the items you purchase frequently.
Comments
comments