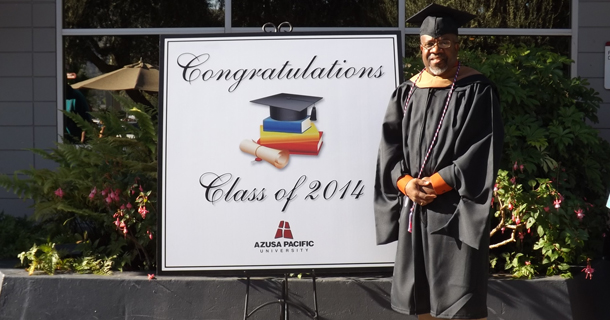 Noting that "the economy is unfair to veterans entering the work force," Michael R. McCracken, president and founder of Veterans – Temecula Valley, has announced that the focus of his 9th Annual Tribute to Veterans will be on Education.
The event, free and open to the public, will be held Saturday, November 8, starting 9 a.m., in the multipurpose room of the Community Recreation Center at Ronald Reagan Sports Park.
Five local veterans will receive Outstanding Community Service Awards for their superlative military and civilian contributions, particularly as they relate to education.
"Service to country," McCracken explains, "often requires formal documentation – a college degree or certification – to compete in the job market. The common element for successful veterans – both on active duty and in the civilian sector — continues to be education."
Two universities, Azusa Pacific and San Joaquin, have contributed gift cards and other items in support of this important objective. In addition, Legends Golf Club has donated two rounds of golf and Famous Dave's of Temecula has given away items offered at its store. These prizes will be given as door prizes at the November 8 Tribute.
McCracken's own history is a yardstick for what veterans can to do. "In the early '80s, I enlisted in the U.S. Navy. This enabled me to enroll in college and finish my degree. In the early years of my enlistment, the demands of military service took priority. But in 1999, while stationed on the USS Constellation (CV-64), my educational journey really took shape.
"Assigned to the ship's Education Services Office, I earned my Associate – General studies degree, a part of the Navy's first College Commencement Ceremony, conducted by a deployed aircraft carrier.
"The program produced 124 graduates with associate and bachelor's degrees. That's when I discovered the importance, influence, and door-opening power of education. I was honored to be assigned to the USS Ronald Reagan, where we affectionately named our college program, Ronald Reagan University."
While on active duty, McCracken attended more than 13 colleges and universities. He earned a real estate license and a certificate of proficiency in Customer Service, Frontline Supervision and Operation Management. Once retired, he earned his Master of Art in Leadership and Organizational Studies from Azusa Pacific University, a Master of Art in Education from Central Michigan University and a Bachelor of Science in Management – Human Resources from Park University.
He has accepted a position as Adjunct Professor at Azusa Pacific University, a teaching position, using his military experience and his Master's degree from Central Michigan University. His experience led him to create the theme of the Tribute: Veterans in Education.
Comments
comments