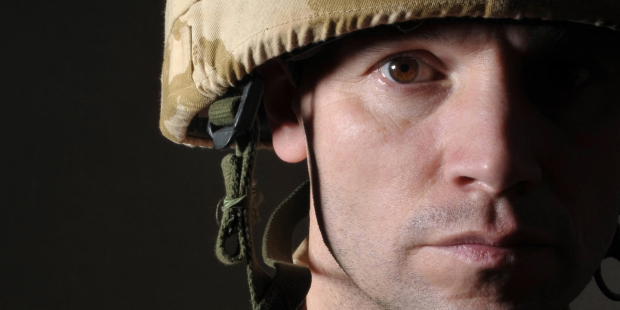 By Carly Rowe
According to the military census (2014), since 2001, over 2.5 million service members have been deployed to a combat zone.
Of that 2.5 million, 18.5% have suffered from Post-Traumatic Stress disorder and almost 50% has seeked some kind of medical care. However, only half of that 50% has received adequate care. The VA (Veterans Affairs) is the hospital that is supposed to provide adequate care to veterans and those suffering with war/military related mental illnesses. The only thing I ever hear about the VA is the distribution of medication for those dealing with mental health issues. There are many reports and articles related to veterans dying from overdose after receiving medication from the VA or veterans who seek care from the VA and get turned away. The VA may have therapy groups for those needing extra support, but with long waits and expenses, those get put to the side. Veteran's need information, support and tools to be able to cope with their mental illness in the long term. Medication should not be the go-to treatment for mental illness in Veterans. The use of alternative treatment interventions within the VA would be beneficial to the veterans seeking help.
The H.R. 271 COVER (Creating Options for Veterans Expedited Recovery) Act supports the addition of alternative treatments to help the Veterans at the VA. This act would look at the current VA mental health treatments and look into the potential benefits of adding complementary alternative intervention treatments in non-department of veteran's affairs medical facilities within the community. The alternative interventions within the community may include; training and caring for service dogs, yoga therapy and many other interventions that the bill commission sees fit. Evidence based practices are the primary therapy interventions used for veterans who have experienced trauma. However, alternative intervention treatments are being used by veterans all over the world. As said in Social work today, the complementary alternative interventions of yoga are being used by veterans and has been said to provide relief and reduce dependency on medication. Also, they have helped to bring peace to minds that are suffering from stresses, horrors and strengthen bodies that have been hurt with combat and emotional distress. Veterans who suffer from PTSD who have participated in training and caring for dogs have experienced positive outcomes from the program. Training service dogs is a drug-free way of dealing with anxiety, and it helps to reduce isolation, increase communication skills, improve relationships and decreases stress levels.
There is a huge need for medical care for service men and women especially those returning from combat assignments. Currently, a huge amount of money is being spent on psychological and rehabilitation methods that primarily use medication interventions. These methods have been shown to have a very low success rate. It is imperative that alternative methods are explored that are less dependent on mood altering drugs. Bill H.R. 271 COVER Act would insure the funding to explore the alternative treatment options that are less dependent on mood altering drugs.
Comments
comments