Active Duty Vets
Lauren Seals, a non-denominational minister for the last 18 years, conducts about 100 weddings a year. A wedding ceremony with the exchange of vows between a couple and the presence of a designated witness, conducted by a...

Navy Petty Officer Paul Resultan of San Diego, participates in humanitarian aid in Belize Hospital Corpsman 3rd Class Paul Resultan, a native of San Diego, Calif., assigned to Naval Medical Center Portsmouth, Va., ties a...

U.S. Navy frigate USS Gary (FFG 51) is scheduled to return to Naval Base San Diego April 17 from its final deployment, where it operated in the U.S. Naval Forces Southern Command/U.S. 4th Fleet and U.S. 3rd Fleet area of...
Movies
Coming to theaters this Friday from director Gil Kenan and 20th Century Fox comes a home filled with "Poltergiest." This film tells the story of the Bowen family, led by Eric (Sam Rockwell) with wife Amy (Rosemarie DeWitt), as...

Books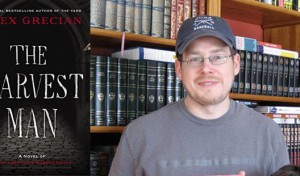 Alex Grecian's next installment in the "Scotland Yard Murder Squad" series, "The Harvest Man," has detectives in pursuit of a violent serial killer, while a secondary plot has detective Walter Day trying to find Jack the...