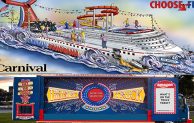 Sunday, September 15th from 12 pm – 6 pm PT Amazon's Treasure Truck is teaming up with Carnival Cruise Line to provide a fun and interactive event, to preview Carnival's upcoming ship Carnival Panorama. Immersive activities,...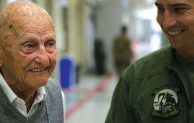 His weathered hands, aged by war and time, brushed across the fuselage of an aircraft. Like a gust of wind, old memories washed over him.
In the last 12 months, nine Marines from 1st CEB saved the lives of three people in completely separate events in our community.
Giveaways
Coming to Bluray from Disney Home Entertainment is the live-action film that has wow'd audiences back into theaters with THE LION KING. Return once again to Pride Rock where Simba begins as a young happy lion cub. Angry...

Coming in October to Digital and Bluray/DVD from Disney Home Entertainment comes the next adventure with Woody, Buzz and the gang with TOY STORY 4. Bonnie is growing up and Woody finds himself trying to keep a brave face as he...
JACK Malik has a strange blackout and when he wakes up he is the only person who remembers the music of The Beatles! Girlfriend Ellie believes in his songwriting abilities and supports him all the way. When playing one of...
Movies
Coming to theatres this Friday from director Joachim Ronning and Walt Disney Pictures to continue the story of MALEFICENT: Mistress of Evil. Aurora (Elle Fanning) is now Queen of the Moor, doing her daily duties and, on this...

Books
Here Comes Santa Paws by Laurien Berenson blends a cozy mystery with fantastic characters along with tidbits about dogs. As the story progresses readers attempt to solve this "who done it" murder right with the main...