---
Giveaways
To show support for his neighborhood friends serving in Vietnam, Chickie Donohue (Zac Efron) decides to do something totally outrageous: travel to the frontline by himself to bring the soldiers a little piece of home — their...

THE HIGHLY ANTICIPATED MOVIE ADVENTURE FINALLY MAKES ITS DEBUT IN NORTH AMERICA! THREE WISHES FOR CINDERELLA Starring International Pop Sensation Astrid S. Available on Home Entertainment shelves, Digital, Bluray and...
Celebrating 30 years of fun, adventure and excitement and we have it for our giveaway. You know what to do! Go to http://moviemaven.homestead.com and find out how to enter. This is such a memory in our household of fun,...
Movies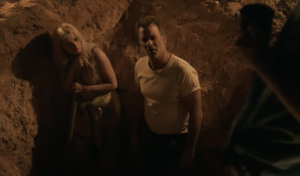 Jeri Jacquin Coming to theatres and VOD from director K. Asher Levin, Lionsgate and Saban Films comes the intensity of the DIG. Scott Brennan (Thomas Jane) is upset that daughter Jane (Harlow Jane) has to be tracked down....

Books
Suspect turns the victim-harasser relationship on its head. This legal thriller exposes the vulnerability of the legal system where someone with an agenda can use it to their advantage. The story has Lucy Gomez, the police...