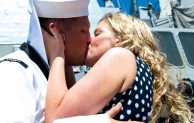 Sailors aboard Arleigh Burke-class guided-missile destroyer U.S.S. Sterett concluded a five-month deployment to the Indo-Asia-Pacific region, returning to the ship's homeport of San Diego, Aug. 28.
The United States Marine Corps' last remaining Mounted Color Guard continues to celebrate their 50th year in service, attending rodeos, parades and other events across the country, but it's the day-to-day life that keeps them...
If you are reading this, then it's a good guess that you love our Veterans and you like to laugh as well. If so, then The Us4Warriors Foundation has planned the perfect evening for you with their Laughs4Warriors Comedy...
Giveaways
As a token of appreciation to our men and women in uniform, Warner Bros. Pictures is offering all military personnel — both active duty and retired — a free ticket to Christopher Nolan's acclaimed epic "Dunkirk" with the...
Coming in September from Universal Pictures Home Entertainment and Bleeker Street is the inspirational film based on the story of "Megan Leavey." This film is based on the story of the young Marine Cpl. Megan Leavey. In trying...
The fourth season of "Silicon Valley" comes to Blu-ray on Sept. 12 from HBO Home Entertainment. In the new season in Silicon Valley Richard and his team of socially awkward underdogs continues to claw their way towards tech...
Movies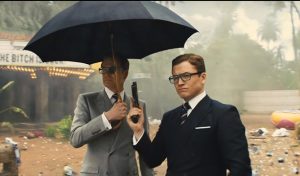 In theaters this Friday from writer/director Matthew Vaughn and 20th Century Fox is the next level epic to save the world and at the helm is "Kingsman: The Golden Circle." Eggsy (Taron Egerton) is back and continuing to work...
Books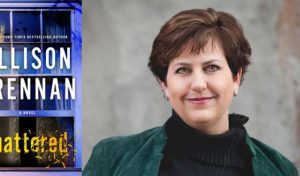 "Shattered" by Allison Brennan combines her two series together in a powerful read. Although billed as a Max Revere book, Lucy Kincaid takes over the crime scenes. As Max, an investigative journalist, utters a number of times...