The U.S. Army Central Soldiers Best Warrior Competition is an annual event overseen by USARCENT and subordinate units as a means of identifying and recognizing soldiers who demonstrate a commitment to the Army values, embody...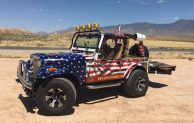 Guns To Hammers is a 501c3 nonprofit organization that provides Americans With Disabilities (ADA)-compliant remodeling services to our wounded Veterans, making their homes easily accessible, and they are teaming up with Fast...
As elite military volleyball players from around the U.S. armed forces competed for victory at the 2018 Armed Forces Volleyball Championship, they might not have known they shared the court with four live-saving U.S. Navy Sailors.
Giveaways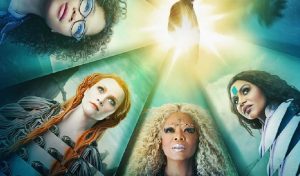 Ava Duvernay's adaptation of the beloved Madeleine L'Engle classic "A Wrinkle in Time" is heading for home release. You'll be able to watch it from the comfort of your own home digitally on...
Marvel Studios' "Black Panther," the highly celebrated story of T'Challa (Chadwick Boseman), a young African prince who takes on the mantle of king and superhero, has thrilled and inspired generations of moviegoers around the...
Filmmaker Jordan Peele, in conjunction with Universal Pictures, today announced free screenings of Universal's "Get Out" on Presidents' Day, Feb. 19, at 55 AMC locations nationwide. Each guest who requests a ticket the day of...
Movies
In theaters this Friday from director Peyton Reed and Marvel Studios comes the next adventure bringing together "Ant-Man and the Wasp." Scott Lang (Paul Rudd) is still under house arrest after the fiasco with "Captain America:...

Books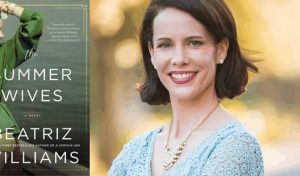 "The Summer Wives" by Beatriz Williams combines romance, secrecy and suspense. As with all her books she concentrates on a mystery, the murder of a rich playboy, and social issues, class conflicts. Intertwined within the plot...