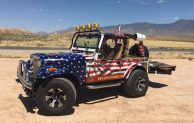 Guns To Hammers is a 501c3 nonprofit organization that provides Americans With Disabilities (ADA)-compliant remodeling services to our wounded Veterans, making their homes easily accessible, and they are teaming up with Fast...
As elite military volleyball players from around the U.S. armed forces competed for victory at the 2018 Armed Forces Volleyball Championship, they might not have known they shared the court with four live-saving U.S. Navy Sailors.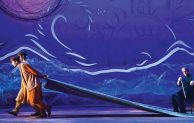 As it is year-round at The Old Globe, as one show ends another is about to begin. This is the time of year where there are at any given time three shows in some stage of production. The Old Globe has a national reputation for...
Giveaways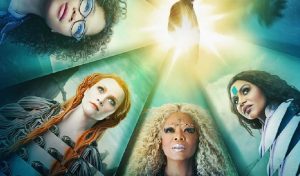 Ava Duvernay's adaptation of the beloved Madeleine L'Engle classic "A Wrinkle in Time" is heading for home release. You'll be able to watch it from the comfort of your own home digitally on...
Marvel Studios' "Black Panther," the highly celebrated story of T'Challa (Chadwick Boseman), a young African prince who takes on the mantle of king and superhero, has thrilled and inspired generations of moviegoers around the...
Filmmaker Jordan Peele, in conjunction with Universal Pictures, today announced free screenings of Universal's "Get Out" on Presidents' Day, Feb. 19, at 55 AMC locations nationwide. Each guest who requests a ticket the day of...
Movies
Sailing into theaters this Friday from director Baltasar Kormakur and STX Entertainment comes the true story of survival when you are "Adrift." Tami Oldham (Shailene Woodley) is a young woman who has left her San Diego home to...


Books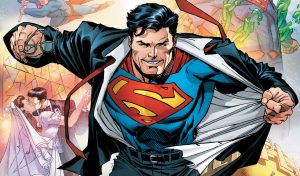 "Action Comics: 80 Years of Superman Deluxe Edition" shows the evolution of the character created in 1933 by writer Jerry Siegel and artist Joe Shuster. They sold Superman to Detective Comics, the future DC Comics, in 1938....