---
Giveaways
It's Giveaway time and we have several copies! Willem Defoe stars in the dark and hypnotic thriller SIBERIA, opening in select theaters and everywhere movies can be rented June 18, and on Blu-ray, DVD and Digital June 22...
We have copies for giveaway!!! On Sesame Street, you can count on your friends … and count with them, too! Sesame Street: Cool Counting Collection will be available on DVD and digital download on...

We have tickets for a virtual screening of the WITHOUT REMORSE. Email hellomoviemaven@aol.com with WITHOUT REMORSE in the subject line. Make sure your email address is clear so that the studio sending the tickets will get them...
Movies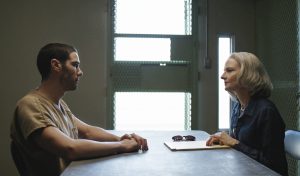 Jeri Jacquin Coming to 4K Ultra HD, Bluray and Digital from director Kevin Macdonald and Universal Pictures Home Entertainment comes the story of a man known as THE MAURITANIAN. Mohamedou Slahi (Tahar Rahim) has been captured...


Books
The Lady Has A Past (Burning Cove Book 5) Amanda Quick (Jayne Krentz) Berkley Pub May 4th, 2021 The Lady Has A Past by Amanda Quick (the pen name for Jayne Krentz) is another winner. This historical novel explores...