>
---
Giveaways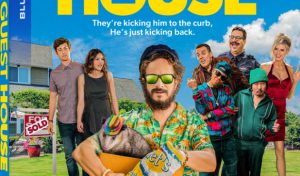 Pauly Shore and Steve-O kick this outrageous, raunchy comedy into high gear. When engaged couple Sarah (Aimee Teegarden) and Blake (Mike Castle) buy their dream home, there's a catch: a party animal named Randy (Shore) in the...
One morning, lonely surfer Aidan (Tyler Posey, "Teen Wolf") awakens to find that a global pandemic has turned most of humanity into bloodthirsty zombies. Just as he's ready to give up hope, Aidan spots his attractive neighbor...
Coming to Bluray, DVD, Digital and On Demand from directors Sung-ho Hong, Moo-Hyun Jang and Lionsgate is the delightful adventure of a classic fairy tale with a twist with RED SHOES and the SEVEN DWARFS. Add to your family...
Movies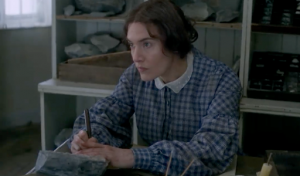 Jeri Jacquin Coming to theatres and On Demand from writer/director Francis Lee and Neon is a story of two women in search of something more than AMMONITE. Mary Anning (Kate Winslet) is a renown fossil hunter who spends her...
Books
The Escape (US Marshals Book 1) Lisa Harris Revell Pub Nov 3rd, 2020 The Escape by Lisa Harris brings to life the world of a U.S. Marshal. The book has non-stop action as the Marshals try to figure out the bad...