Active Duty Vets
Sailors look out from the hangar bay as Nimitz-class aircraft carrier USS John C. Stennis (CVN 74) transits Rich Pass. Stennis is completing a Docking Planned Incremental Availability maintenance period at Puget Sound Naval...
For the third time in 2014, U.S. Bank, in partnership with Freedom Alliance and Five Brothers, are set to donate a home to an injured United States Army veteran. At 10 a.m. on Wednesday, Nov. 19, Sgt. Patrick McPherson and his...
A moving, patriotic tribute to our military, past and present. Thank you for your service! This video was produced by "The Sound Tank". For more info: http://www.youtube.com/watch?v=JJsWiQeI5hA
Movies
In theatres this Friday from directors Bobby and Peter Farrelly is the return of Harry & Lloyd with Universal Pictures DUMB AND DUMBER TO. It has been 20 years since audiences first met Lloyd (Jim Carrey) and Harry (Jeff...
Books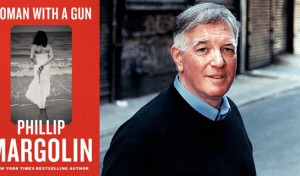 Women With A Gun, the latest by New York Times Bestselling author Phillip Margolin is a very unique crime novel. What inspired this riveting thriller is the photograph seen on the cover of the book, which works as the focal...