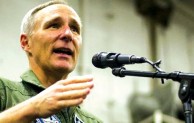 "I have the honor to serve with the best men and women in our Navy and have the opportunity to watch them grow and develop as sailors and leaders," says Timothy Kuehhas, captain of the USS George Washington. "I am continually...
For U.S. veterans Thomas Mondares, U.S. Army (Ret.), Ben Kilhefner, U.S. Navy (Ret.) and James Root, U.S. Navy (Ret.), Aug. 1 will celebrate the graduation of life-long canine companions that will help alleviate stress,...
The enormous white cross that overlooks the Pacific Ocean atop the Mt. Soledad Veterans Memorial in San Diego isn't going anywhere.
Giveaways
We're giving away 4-packs of tickets for Stretch Run Admission to the Del Mar Races for the 2015 season!
Universal Studios Home Entertainment is releasing "The Gunman" June 30 starring Oscar winner Sean Penn. He has several wonderful movies under his belt. What's the name of your favorite Sean Penn movie and...
We're giving away a $50 Karma Kash gift card to the Crossroads restaurant at House of Blues San Diego.
Comic-Con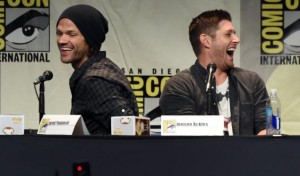 Well, we made it! The last day! Parking is much easier on Sunday as everyone begins to go home. Cars are pulling up to hotels, lots busy with box loading, acquaintances say goodbye and friends say "till next year." It is clear...
It is a weird feeling knowing that we are just 24 hours away from concluding San Diego Comic-Con 2015. Today was a marathon day that seemed to never end with film panels, television shows and more fun outside on the streets of...

Waking up each morning to prepare for Comic-Con comes with its own set of rituals. I will impart my years of information in hopes that it helps make your Con experience a little less stressful so read on fellow Con'ians....
Movies
Get ready for action as the gang puts the band back together from writer/director Christopher McQuarrie and Paramount Pictures' "Mission: Impossible – Rogue Nation." Ethan Hunt (Tom Cruise) is under cover once again trying to...
Books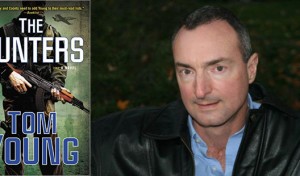 "The Hunters" by Tom Young is a mystery novel for airplane enthusiasts. It takes readers back to the days when pilots had to use many of their own skills and instincts to fly. Because he served in the Air National Guard, he...