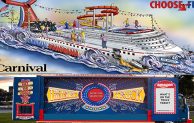 Sunday, September 15th from 12 pm – 6 pm PT Amazon's Treasure Truck is teaming up with Carnival Cruise Line to provide a fun and interactive event, to preview Carnival's upcoming ship Carnival Panorama. Immersive activities,...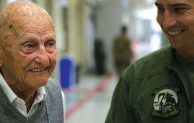 His weathered hands, aged by war and time, brushed across the fuselage of an aircraft. Like a gust of wind, old memories washed over him.
In the last 12 months, nine Marines from 1st CEB saved the lives of three people in completely separate events in our community.
Giveaways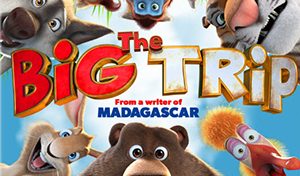 From a writer of Madagascar comes this funny, outrageous adventure about a gang of misfit animals on an exciting quest to return a panda cub to its family when a stork accidentally delivers it to the wrong place. We have...
Narrated by Donald Southerland and set against the frozen majesty of northern Finland, their journey is an uplifting story for the whole family.We have a few copies that are looking for homes for the holidays! Go...
World War II's Siege of Leningrad – in which Nazi Germany blockaded the major Soviet city for 28 months – ranks as perhaps the single most brutal and devastating military campaign in modern history. Now, the story of this...
Movies
Coming to theatres in time to welcome us all into the holiday season from director Chris Buck, Jennifer Lee and Walt Disney Pictures is the return to Arendelle and FROZEN II. Anna (Kristen Bell), Kristoff (Jonathan Groff),...
Books
The Hidden Nazi by Dean Reuter, Colm Lowery, and Keith Chester delves into the story about America's deal with the devil. It lays out the case that Hans Kammler was truly the worst of the worst, a general in the SS who...