---
Giveaways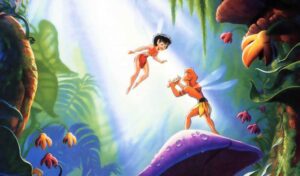 Celebrating 30 years of fun, adventure and excitement and we have it for our giveaway. You know what to do! Go to http://moviemaven.homestead.com and find out how to enter. This is such a memory in our household of fun,...
FREE SCREENING OF THE FILM​ 13 LIVES Thirteen Lives recounts the incredible true story of the tremendous global effort to rescue a Thai soccer team who become trapped in the Tham Luang cave during an unexpected rainstorm....
The family has grown, the staff has grown, and the times have changed, and Downton Abbey stays in the heart. For fans, we have come home to a very special place! DOWNTON ABBEY: A New Era We have Blurays for giveaway for all...
Movies
Jeri Jacquin Coming to Bluray/DVD and Digital from writer/director Eric Swinderman, Carmen DeFranco and Bayview Entertainment is the ENORMITY OF LIFE. Casey (Breckin Meyer) is a man that is floating through life seemingly with...

Books
Wyoming Promise Anna J. Stewart The Blackwells of Eagle Springs Book 1 Harlequin Pub July 26th, 2022 Wyoming Promise by Anna J. Stewart is the first book in a five-novel compilation. Each month there will be a...