On April 1, 1945, the Battle of Okinawa began as U.S. Marines and soldiers made their way to the Ryukyu Islands, including Okinawa.
Huey Lewis and the News launched their first album in 1980, and with the release of their third album, "Sport," in 1983, Huey Lewis and the News became pop icons and a mainstay on the MTV video rotation (when MTV used to play...
The San Diego Youth Symphony and Conservatory, the region's largest youth music education organization and the nation's 6th oldest youth symphony, will perform its first ever Tribute to Veterans concerts over Veterans Day...
Giveaways
"Jurassic World: Fallen Kingdom" is a 2018 American science fiction adventure film and the sequel to "Jurassic World" (2015). Directed by J. A. Bayona, it is the fifth installment of the "Jurassic Park" film series, as well as...

Lucasfilm's "Solo: A Star Wars Story," directed by Academy Award — winning filmmaker Ron Howard — the creator of many unforgettable films took moviegoers on this summer's wildest ride with the most beloved scoundrel in the...

Rascal Flatts is coming to San Diego on Sept. 14 … and here's your chance to see them for free! We've teamed up with LiveNation to give away two tickets to the show. Here's what you can win: 2 tickets to Rascal Flatts at...
Movies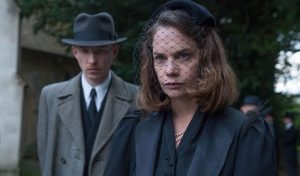 In theaters this Friday from director Lenny Abrahamson and Focus Features comes a story of twists and ghost with "The Little Stranger." Dr. Faraday (Domhnall Gleeson) is the local town doctor who has a strange affinity...

Books
"Man of War" by Sean Parnell is an exciting and action-packed thriller. He is able to draw upon his past experiences as a combat veteran to create a realistic storyline. It is a warning of sorts on what could happen if a...