MWTC is one of the Corps' most remote and isolated posts that provide cold-weather training for personnel who are bound for deployments and further training around the world.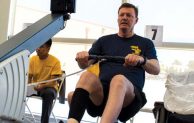 PENSACOLA, Fla. — A little battered and bruised but no worse for wear, Rear Adm. Kyle Cozad, commander of Naval Education and Training Command, returned from Coronado after competing in the 2019 Team Navy Trials, March 15–21....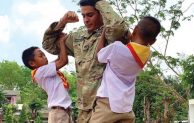 U.S. Army Reserve Sgt. Antonio Martinez smiles as he lifts two playful elementary school students into the air at the Ban Wang Mai Daeng School in Chanthburi Provence, Thailand.
Giveaways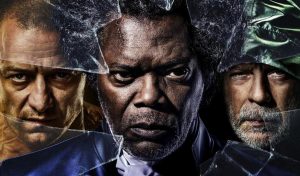 Coming to Blu-ray this week from writer/director M. Knight Shyamalan and Universal Pictures Home Entertainment is the gripping gathering of fear with "Glass." It is time to revisit David Dunn, Patricia, the gang and the...
Disney Home Entertainment is releasing "Marry Poppins Returns" on Digital 4K Ultra HD and Movies Anywhere on March 12 and on 4K Ultra HD and Blu-ray on March 19. Luck for you, we have digital codes to give away! All you have...

Currently on digital with Movies Anywhere is Disney's highly anticipated return of our favorite big guy with "Ralph Breaks the Internet." We have five digital codes to give away, and if you'd like to be a lucky winner please...
Movies
Coming to theaters from writer/director Robert Budreau and Smith Global Media is the story of a bank heist that would lead to a phrase we all know beginning with "Stockholm." It is 1973 and Lars Nystrom (Ethan Hawke) along...

Books
"Stone Cold Heart" by Laura Griffin brings suspense to the forefront, sprinkled with some romance. The Tracer series shows the different aspects of CSI investigators, where each book highlights the approach to solving a crime....