Honoring both active duty service members and veterans alike, the San Diego County Department of Parks and Recreation is hosting its annual Warriors Hike Challenge on Nov. 10 in celebration of Veterans Day. Active duty...
On April 1, 1945, the Battle of Okinawa began as U.S. Marines and soldiers made their way to the Ryukyu Islands, including Okinawa.
Huey Lewis and the News launched their first album in 1980, and with the release of their third album, "Sport," in 1983, Huey Lewis and the News became pop icons and a mainstay on the MTV video rotation (when MTV used to play...
Giveaways
Summit Premiere and Millennium Media present is releasing "Hunter Killer" on Oct. 26, but of course we have your FREE screening on Wednesday, Oct. 24, at AMC Mission Valley, at 7 p.m. Download your free passes (for two) for an...
"Jurassic World: Fallen Kingdom" is a 2018 American science fiction adventure film and the sequel to "Jurassic World" (2015). Directed by J. A. Bayona, it is the fifth installment of the "Jurassic Park" film series, as well as...

Lucasfilm's "Solo: A Star Wars Story," directed by Academy Award — winning filmmaker Ron Howard — the creator of many unforgettable films took moviegoers on this summer's wildest ride with the most beloved scoundrel in the...
Movies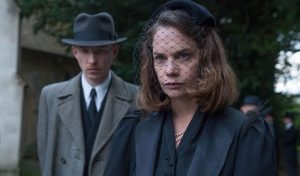 In theaters this Friday from director Lenny Abrahamson and Focus Features comes a story of twists and ghost with "The Little Stranger." Dr. Faraday (Domhnall Gleeson) is the local town doctor who has a strange affinity...

Books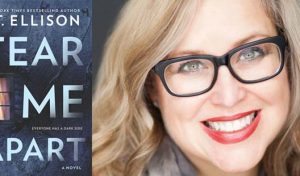 "Tear Me Apart" by J.T. Ellison is a "why done it" instead of a "who done it." She explores how one lie can build upon another as the resulting betrayal rips two families apart. Originally known for her two series she has now...