---
Giveaways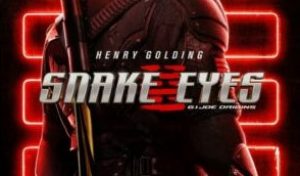 ARE YOU READY? ​We have Fandango tickets to give away and all you have to do visit http://moviemaven.homestead.com to find out how to get yours. We will choose several winners!  ​Snake Eyes: G.I. Joe Origins stars Henry...

That's right, we have a copy of the fun, adventure and a story of a man who stays a NOBODY. Bob Odenkirk from Better Call Saul fame is back as Hutch Mansell, a man who lives his life in a routine day by day. That is...
The first five people who answer the question correctly with the exact wording will receive a San Diego Padres military cap. The answer can be found in the interview with San Diego broadcaster Mark "Mud" Grant....
Movies
Jeri Jacquin Coming to theatres from writer/director M. Knight Shyamalan and Universal Pictures based on the graphic novel "Sandcastle" by Frederick Peeters is the tale of OLD. On a family vacation in what looks...

Books
False Witness Karin Slaughter William Morrow Pub July 20th, 2021 False Witness by Karin Slaughter shows why she is one of the best for writing fabulous characters. This story has two sisters' childhoods tarnished by...