Memorial Day is approaching and Americans should think about those who died serving their country, but should also consider their families left behind. One organization, Children of Fallen...
His weathered hands, aged by war and time, brushed across the fuselage of an aircraft. Like a gust of wind, old memories washed over him.
In the last 12 months, nine Marines from 1st CEB saved the lives of three people in completely separate events in our community.
Giveaways
Star Wars: The Rise of Skywalker, Lucasfilm and director J.J. Abrams' riveting, inspiring conclusion of the seminal Skywalker saga, arrives on Digital March 17 and Blu-ray March 31. The in-home release comes with over two...

MIDWAY is being released by Lionsgate Home Entertainment — Digital Code. On Digital from director Roland Emmerich and Lionsgate Home Entertainment is the epic story of MIDWAY. We are absolutely thrilled to announce...
Coming to Disney Home Entertainment is the second installment of a different fairy tale with MALEFICENT Mistress of Evil. We have 5 digital codes and its very simple to win one of your own. Email hellomoviemaven@aol.com...
Movies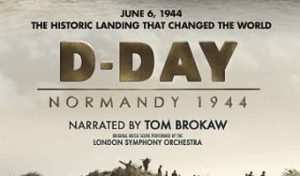 Jeri Jacquin Currently on 4K UHD and Bluray from SHOUT! Factory, director Pascal Vuong and narrated by Tom Brokaw is the documentary that reminds us the history of D-DAY: Normandy 1944. In this 75th Anniversary Edition,...
Books
Don't Make A Sound (Sawyer Brooks Book 1) T. R. Ragan Thomas & Mercer June 1st, 2020 Don't Make A Sound by T. R. Ragan is a gripping psychological thriller. This intense story delves into the lives of three...