---
---
Giveaways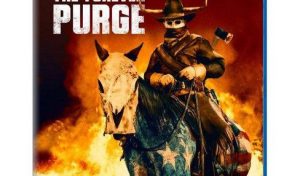 ONE NIGHT IS NOT ENOUGH TO CONTAINTHE SUSPENSE, THRILLS AND ACTIONSOF A NEW, NEVER-ENDING PURGE THE NEXT CHAPTER IS YOURS TO OWN FOR THE FIRST TIME WITH EVEN MORE OF THE MOVIE, INCLUDING AN ALTERNATE STORYBOARD OPENING,...
F9 THEATRICAL + DIRECTOR'S CUT F9 explodes on home entertainment in this supercharged bundle that includes the Director's Cut & Theatrical Cut, which comes loaded with additional scenes & exclusive content....
What if a house of holiness turned out to be a haven of evil? As Alyssa and Karla try to escape from the church home that holds them captive, Karla is slaughtered by a vicious, semi-human creature. After Detective Kimball...
Movies
Jeri Jacquin Coming from writer/director Maria Schrader and Bleecker Street comes the story of asking for the perfect man and then not knowing how to handle him with I'M YOUR MAN. Alma (Maren Eggert) is a scientist who...

Books
Right Behind Her Bree Taggert Book 4 Melinda Leigh Montlake Publishers Sept 14th, 2021 Right Behind Her by Melinda Leigh is a gripping read, just like her other books. Readers get sympathetic heroes and...