The U.S. Army Central Soldiers Best Warrior Competition is an annual event overseen by USARCENT and subordinate units as a means of identifying and recognizing soldiers who demonstrate a commitment to the Army values, embody...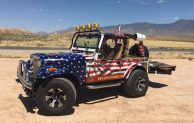 Guns To Hammers is a 501c3 nonprofit organization that provides Americans With Disabilities (ADA)-compliant remodeling services to our wounded Veterans, making their homes easily accessible, and they are teaming up with Fast...
Giveaways
Mark Wahlberg's new film "Mile 22" hits theaters Aug. 17, but we have your chance to see it first at a special screening. Mark Wahlberg has certainly come along way as an actor from being a part of the rap group Marky Mark and...

Ava Duvernay's adaptation of the beloved Madeleine L'Engle classic "A Wrinkle in Time" is heading for home release. You'll be able to watch it from the comfort of your own home digitally on...
Marvel Studios' "Black Panther," the highly celebrated story of T'Challa (Chadwick Boseman), a young African prince who takes on the mantle of king and superhero, has thrilled and inspired generations of moviegoers around the...
Movies
Coming this week to theaters from director Marc Forster and Walt Disney Studios is the return to the One Hundred Acre Wood and the boy once known as "Christopher Robin." Christopher Robin was a young boy who spent all his time...


Books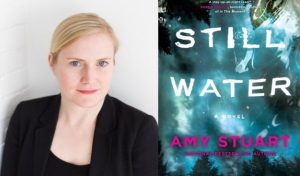 "Still Water" by Amy Stuart has a plot as riveting as the rushing river water. This psychological thriller has amateur private investigator, Clare, hunting for a missing mother and son. But the town is putting up roadblocks...