It's been too long between DeMille books. But the good news is that this story is typical John Corey with plenty of action and non-political correctness. It also has John hooking up with Detective Beth Penrose both figuratively and literally as a partner. It was a pleasure interviewing Nelson DeMille.
Now once again, Corey is in Long Island, since his forced retirement from his last job as a Federal Agent with the Diplomatic Surveillance Group. Corey is restless and looking for action, so when his former girlfriend, Detective Beth Penrose, appears with a job offer, Corey decides to become a confidential informant for her, by investigating a private investigation firm, Security Solutions. They are suspicious that corruptness at the highest levels has been covering up the murders of nine prostitutes, a reporter, and a former police detective. With Beth's help John goes undercover to unravel the maze of crimes from corruptness to bribery to murder.


As with all Nelson DeMille books readers get a fantastic murder plot filled with action. But they also get the bonus of great banter between the characters that is not politically correct. When not laughing at John's jokes readers will be spell-bound with all the twists and turns.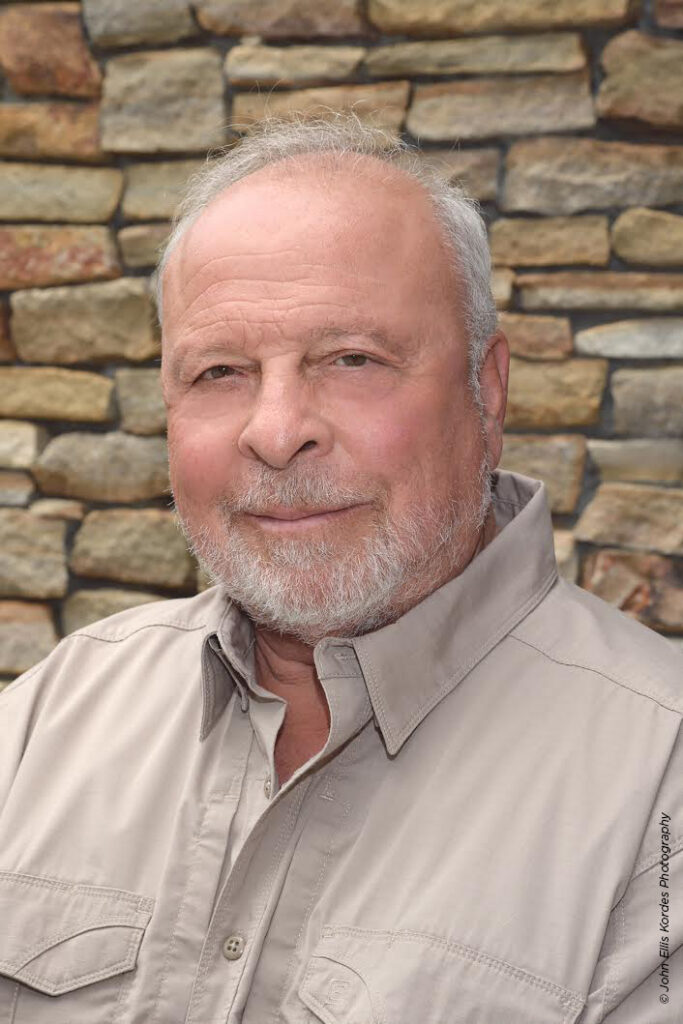 Elise Cooper: Did you get any push back on writing John's humor and statements?
Nelson DeMille: The Maze is my last John Corey book because of the politically correct crowd at the publishing house. There was some pushback on the John Corey character. They wanted me to make changes, which I would not make except for a few. Even though I moved publishers and had another editor who seems to be better with the John Corey character, there was still push back. I am not going to go through this again, a lot of nonsense.
EC: You always play on words?
ND: You are referring to these examples, Is Amy Lang a "receptionist in distress? Or a deceptionist out to entrap me?" And the other, "E and E meant escape and evasion, not encounter and engage." The latter is from my Army days. Some guys in training tried to take down the guys who were after them. The former quote is having Amy as a wild card.
EC: Has Beth changed over the years since the first book, Plum Island, came out in 1997?
ND: Yes, Beth has changed. In the first book she was a goody-two-shoes, doing everything by the book. Now she is more like John, breaking and bending some rules. She, like John, wants to get at the truth and wants justice. Beth is pushing the envelope to get that, something she would not have done in Plum Island. She is more ruthless, goes rogue, and has lost faith in the system because the higher-ups are corrupt and somehow involved.
EC: Has John changed since Plum Island?
ND: Ninety percent of what I wrote about him is there. He is still a bullshit artist, a smart aleck, who likes to buck the system and authority. He does really follow rules and regulations. He has good instincts and is a danger junkie. He is not ready to go out to pasture. He seeks to become relevant again. If I ever wrote another John Corey, he would end up working for a private security firm to keep an American diplomat or businessperson in another country safe.
EC: What about the relationship between Beth and John?
ND: Emotionally they are lovers who are realizing they were made for each other. In many of my books, I enjoy superimposing a romance with the action. Maybe in my next life I will be a romance writer. Beth is more comfortable in her own skin in this book, more willing to stand up to John. I had her in a more powerful position than John, a Detective Sergeant, second in command at the Suffolk Homicide Police. The roles have reversed since the first book.
EC: The plot is based on the real Gilgo Beach murders?
ND: About ten bodies were dumped on the beach in Long Island., not far from the Hamptons. This happened eleven years ago. The grisly murders, all sex workers, believed to be the work of a serial killer or killers. It has captivated the public, stumped local police, and frustrated victims' family members still waiting for an arrest. The Suffolk County Police have not even come up with a person of interest. They are stymied. It is a very active case with the Police Chief refusing to cooperate with the FBI. There have been a couple of documentaries about it. I fictionalized it and made it the Fire Island murders with a lot of the elements of the Gilgo Beach murders. I wanted to show how throughout America there is corruption at the highest level, and illuminate the society that it originated in. What I tried to do in the book is highlight how there is something wrong with the culture and society through the investigation of the murder.
EC: The real-life police chief is somehow involved?
ND: Then-Suffolk County Police Chief James Burke was busted for the 2012 assault of a handcuffed suspect who swiped a bag of sex toys and porn from Burke's trunk. The sordid incident was covered up by then District Attorney, but the chief eventually went to jail. The murders have not been resolved, and there are questions if the DA and Burke are involved personally.
EC: What about your bad guy, Steve Landowski?
ND: He is a control freak, a liar, cunning, and arrogant. He volunteered to be working for the Vice-Squad while working as a cop. Steve is a rough guy who lives by his wit. He enjoys the power to corrupt the people around him. He sexually harassed women, which shows how he does not think much of women.
EC: The role of the Maze?
ND: It was a figurative way to explain the case with multilayers of interlocking crimes and suspects. I put in this book quote, "a maze of twists and turns…crimes that ranged from simple prostitution to the corruption of public officials and law enforcement people to murder." I also physically had a maze of hedges for the final scene of a shoot-out. All Corey books have one. It reminded me of the scene in the movie "The Shining." The maze can be a creepy place. I know because I have been in one.
EC: It seems that the woke crowd wants to cancel you.
Anyone who read a John Corey book should know he is not politically correct. You had John saying, "Look forward to 'Tit' Typo? (Instead of "it") Or "I try not to have impure thoughts, but my dick has been unemployed longer than I have." Or "women talk things to death."
ND: Yes because of John Corey's statements about women. He says things, but his actions are different. I do know who I am writing for, and this book will debut in the top three. The problem is not that these books are losing readers or do not sell well. These are huge bestsellers. The publishers are not concerned with the financial end, but the politics of it, the wokeness. They are nervous about the character. I replied that 'I am writing for my readers, not you.' Very rarely do I get complaints about John Corey, including from women, who love him. This is John Corey book eight. So, when we signed the contract, they should have known what they were getting. I did not spring it on them.
EC: Unbelievable. If people do not like it, do not read it. Is that your feeling?
ND: Yes. The woke crowd wants us to accept their views on everything. They want to shut us down. This is not what a free country is about. If you do not like it reject it and do not read it. End of story. I have a reputation and if someone has never read my books check it out on sites like Amazon. But what they are not allowed to do is cancel the book, which is what some publishers want to do. In fact, a book club of sixteen ladies, read the book and had no problem with John Corey. They are not easily offended. This is my audience and what they wanted to read.
EC: What about a TV series or a movie?
ND: Sony had the rights to the John Corey character and Plum Island. They have some issues with political correctness as well. With the first script they changed the character and had to go back to the drawing board. I think it will play out as a huge series if they ever make it. Even though they might get a lot of negative publicity, I am sure they will get a lot of viewers. They should break the mold, but some of them are afraid, and some are very liberal who do not want to showcase a character like this and make him look heroic. It is all politics. We are putting pressure on them to do something. This is the time to push because the new Corey book is coming out. They are talking with us, but we want them to allow us to shop it around and make a deal. I do not want anyone to make John Corey politically correct. No one twisted their arm when they bought the rights to him. They should have known exactly who John is. What I would do next time is what Michael Connelly has done, to have editorial input and decision making as a producer.
EC: What about your next books?
ND:  The next book, Blood Lines, I am writing with my son. It will be out October of next year. It has the same main characters as the first book, The Deserter. Two members of the Criminal Investigation Division (CID) will be back: Scott Brodie, a former infantry soldier in Iraq, now a top CID investigator is teamed with Maggie Taylor a former Civil Affairs E-5 in Afghanistan, who is working for CID. While Brodie is wise-cracking, arrogant, and someone who has trouble following orders, Taylor is a by the books person who tries to rein in Brodie. The plot has the murder of a CID in Berlin. My third book in this contract might be my last book, October 2024, titled The Explorer's Club. It is a combination of "Indiana Jones," "James Bond," and "Around the World In Eighty Days" where the hero is trying to find an American woman possibly kidnapped.
THANK YOU!!
Comments
comments