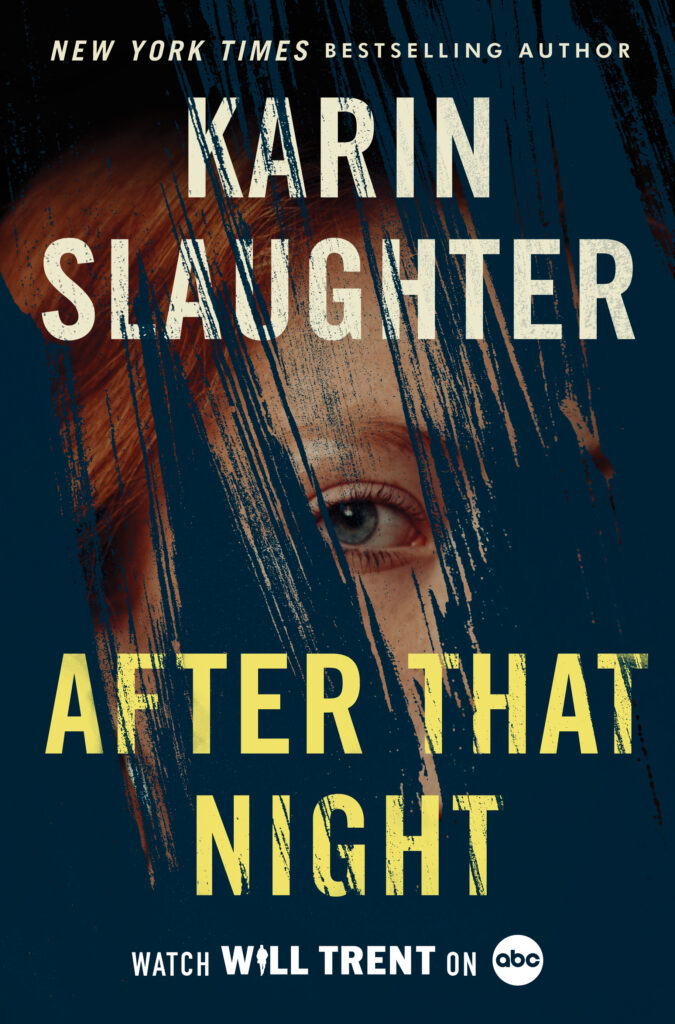 She intertwines a fascinating thriller with a very important relevant subject matter, drawing readers into the story from page one.
Fifteen years ago, Sara Linton's life changed forever when she was violently assaulted and raped. With a strong support system, she became a successful doctor and is now engaged to Detective Will Trent, a man she dearly loves. She has tried to put her past behind her. But one evening changes everything.
She is now working at Atlanta's Grady Memorial Hospital when 19-year-old Dani Cooper is admitted with fatal injuries from a car accident. Sara recognizes signs of rape, which Dani confirms with her dying breaths. Having been raped herself 15 years earlier, Sara vows to bring Dani's assailant to justice.
Fast forward three years and Sara is now testifying in court against Thomas Michael McAllister IV. He is the son of two of Sara's former medical school peers, pediatric surgeon Mac McAllister and his wife, Britt. Even more surprisingly, Britt McAllister, when Sara encounters her in the courthouse restroom, smugly informs her, "What happened to you. What happened to Dani. It's all connected." Sara decides to tell Will and his partner Faith and works with them to take down the bad guys.
As with all her books the story is riveting and touches on important subjects of the day. Slaughter not only shows readers the effect that rape has on victims but shows how predators get away with it. It is gripping and shocking from the very first page.  This book had a nice number of twists, turns and revelations. There are plenty of little quips, bickering, and witty banter sprinkled throughout to ease some of the tension of the story. 
Elise Cooper: How did you get the idea for this story?
Karin Slaughter: I write about stuff I have seen going on in the world. It was time to write more about what happened to Sara Linton, a character readers like. Now would be a good time to talk about where she is at. At my heart I am a thriller writer and that has always been my goal, to write thrillers.
EC: Can you talk about why that quote at the beginning of the book?
KS: You are referring to this one, "Remember to speak from the scar, not the wound." It is from the trauma counseling community. Those sexually assaulted should give themselves some distance. It takes time to process, for a woman to get through it, to recognize and understand it, and to get to a point she can speak about it.
EC: This is like sex trafficking?
KS: Sex trafficking is a good corollary. There was this movie, "Sound of Freedom," made about it. One of the main investors was just arrested in sex trafficking. People put themselves in the spotlight as advocates for children and women as they speak about family values but are using it to hide their true selves. They have an "alibi" if ever accused because they appear to be such a supportive person. It is the same way for rape where a lot of men hide in plain sight. My point is that a predator is not someone who can be easily spotted.
EC: There is a scene in the book where Sara says she is not sure how she should feel: Outrage, matter of fact, emotional, or devoid of emotion. Please explain.
KS: Sara is talking about how as a victim she also must manage others' feelings around rape. It is true that this is one of the few crimes where society puts value judgements, especially other women. I think these women are not nasty, but fearful. Every woman has lived with this fear that they could possibly be raped. The fact is rape can happen no matter what a woman does. Women should not be saying 'she should not have worn that or done this.'
EC: There is a statistic in the story that fewer than 1% of rapes lead to a felony conviction. Please explain.
KS: A lot of police are driven by numbers. They do not prioritize cases. Sometimes they ignore the cases because maybe the victim was a prostitute. Once again, it is a judgement call. Sara feels this weight to suppress her own emotions and help others in the story work their way through what happened to them. Everyone thinks the system works until they are in the system. Rape consistently gets pleaded down to a lesser offense, so men are not put on a sex offender registry.
EC: How did the rape affect Sara?
KS: I openly write about her rape since book 1, Blindsighted, and how it affected her life. Sara feels however people responded to being rape is how they should respond. She managed to rebuild her life including falling in love with a man and to be able to trust him. She did have her family as a support structure.
EC: What about the relationship between Will and Sara?
KS: I have this quote in the book about her relationship with Will, "This is the miracle of her recovery. She trusted with every fiber of her being that he will always be there. He can pick up her moods." This is one of the strongest parts of Will's character that he is intensely loyal. He always has Sara's back and is very supportive.
EC: How would you describe Britt, one of Sara's medical school peers?
KS: She is a 'pick me.' She always is talking about how she does not get along with other women, but the fact is other women do not like her. She will always choose a man over her women friends no matter what. She has no identity outside of a man. She identifies herself only as being the wife of this powerful man. All her self-worth and power come from the fact that she is married to Mac, a top surgeon. She wants to be the cool girl, one of the guys. It is a sad way to live. She is spiteful, insecure, and bitter.
EC: How would you describe Mac, Britt's husband, who was also a medical school peer of Sara?
KS: He is a control freak. This is not a bad thing considering he is a surgeon. He needs to pay attention to the important details.
EC: How would you define the rapist?
KS: He uses coercion, control, brainwashes, and false imprisons his victims. He uses charm in the beginning, the brain washing part. He does not show all women that part of himself but only the victims are showed this part of his personality. All this work is put into being the thing that they are not.
EC: Are all the rape victims in the story similar?
KS: Sara later talks with Sloan, another medical school peer who was raped. There were different women from different walks of life. They had different ways they chose to deal with it. There is no one way to recover. Sometimes the police have a hand in it also. When a woman files a complaint there are some who say 'I do not believe you and I will arrest you for filing a false complaint. I am not going to investigate.' I wanted to show how all these women had different responses and different outcomes.
EC: Next book?
KS: It will be another Sara and Will story. I am working on it now. It will be out next year this time.
EC: What about the TV series on ABC?
KS: I hope people are enjoying it. There will be a second season out when the strike is over. I look forward to the series continuing.
THANK YOU!!
Comments
comments