Armored by Mark Greaney shows why he is currently one of the best thriller writers. Although written first as an Audible Original, the book is much more enjoyable. Once again Greaney does not disappoint. There is plenty of action, but also some important issues covered including those still able to serve after losing a limb as well as how contractor companies treat their employees.
Best known for his "Gray Man series," there were times in the story that readers wished for Court Gentry to come out and help the main character, Joshua "Duff" Duffy. But the badass in the novel was not Gentry, but Duffy's wife Nichole, a former helicopter pilot.
Duffy, a former military Infantry soldier who became a private military contractor, shows his tenacity after losing part of his leg. Down on his luck and struggling to financially support his family, Duffy has an old comrade set up an interview with the contracting company, Armored Saints, that has a checkered reputation. He is hired as part of a private protection squad to guard a team of UN representatives. They are going to meet with warring drug lords deep into cartel country in Mexico, hoping to negotiate a peace between them. It soon becomes obvious that Duffy and his teammates must deal with hidden agendas, double crosses, and warfare.
Not only are the guys front and center but so are the women. Dr. Gabrielle Flores, a regional analyst for the area of Sierra Madres, in Mexico, informs Duffy's team how dangerous the area is. She is also very valuable in helping them escape, knowing the area, the cartels, and the locals. The other woman in the story is Duffy's wife Nichole who goes on a fact-finding mission to save her husband and refuses to take "no" as an answer.
This military thriller will leave readers on the edge of their seats. The plot will remind readers of "The Dirty Dozen." The novel has everything Greaney is known for including intense action, great dialogue, and team of heroes that are very likeable, while enemies that are very unlikeable. This is a book that should not be put down, but unfortunately, people will have to wait for book 2 to come out.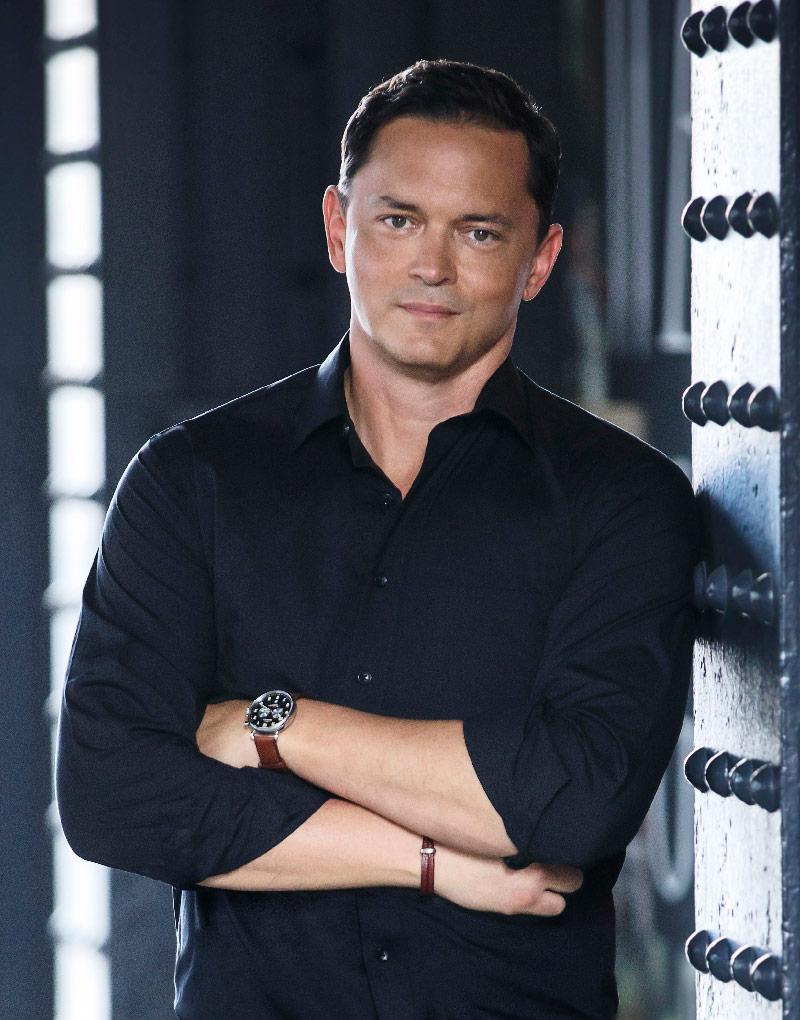 Elise Cooper: Can you tell us something about the "The Gray Man" movie on Netflix?
Mark Greaney: It stars Ryan Gosling as The Gray Man, Court Gentry, and will be released on July 22. I read the script when they started filming. I have also seen it and really liked it. They did change some things. With so many people involved in making the movie, there is always creative influences. Characters who were not in the first book but did come along later in the book series are introduced in the movie. It is true to the spirit of the longer story of the first book. The dialogue was clever for the story.
EC: How did you get the idea for Armored, your latest book and will it be a series?
MG: Yes, it will be a series. The idea came about when I was training in a school with firearms. This school trained a lot of civilian contractors. There, I took a lot of classes that were designed for executive protection. It had a lot of running and gunning with team tactics. I thought in 2009 about writing a story about these contractors. First it was an audio play, and now the novel has come out.
EC: You put a different take on contracting firms?
MG: Some are not loyal or supportive to their employees. The one I created in this book, Armored Saint, is corrupt and dirty. Overall, the contractors themselves are awesome. Some of these companies have a reputation, which I wanted to dance around a bit. In the 2000s it was the heyday for these companies and now things have dried up.
EC: How did you come up with the scene where Duffy saved the wife?
MG: Duffy had a mission that went wrong but did his job. I decided to do it in Beirut because there was an assassination of a presidential candidate fifteen years ago. With that in the back of my mind I orchestrated the different roads and tactics. I did not go over there but mapped it out.
EC: How would you describe Duffy?
MG: Very much a blue-collar worker. Not at all like The Gray Man, not a secret spy, a Superhero, or Special Forces. But he was not a mercenary because he seeks justice. In the beginning of the story, he is not a leader, but a helper. When he lost his limb, he was depressed at the inability to financially support his family. But as a strong family man he was responsible and caring. He has the desire and guts to get back out there even with the loss of a limb. Very courageous.
EC: How would you describe Nichole, Duffy's wife?
MG: She was a Captain in the Army, flying helicopters. I wanted to write her as an alpha female. She is very assertive, someone who takes charge. She is the opposite of Duffy who is very easy going. I think she wants to go back to the world where she was a leader, her natural habitat. Overall, she is straight forward, no nonsense, and detailed.
EC: The Cartels are like the Mafia?
MG: I wrote a Gray Man book, Ballistic, where Court faced off with the Cartels. I found out through the research how much torture and violence there is. I could not put that in the books. It is a civil war in Mexico, the Mexican Marines versus the Cartels who are brutal to the townspeople. There are rivalries between the different Cartels and actual maps show what territory is held by which Cartel.
EC: What role did Dr. Gabrielle (Gabby) Flores play?
MG: I spent some time in the Archeological Museum in Mexico City where Gabby works. As I was writing the story, I realized that many of the contractors were American, French, British, and in a world they did not understand. Gabby became the character, the heart and soul of the story, that allowed me through her, to tell the story of the setting and the hardships the people face. She preached to the contractors the danger in the area and how desperate the people living there are.
EC: How would you describe Dr. Gabrielle (Gabby) Flores versus UN representative Michelle La Rue?
I contrasted Gabby with Michelle La Rue. Gabby is a realist, caring, honest, and direct. La Rue is a UN bureaucrat who overestimates her abilities and influence. She is an allegory for the UN going into places and doing things, trying to be peacekeepers. Through La Rue I was able to put in my own personal bias. La Rue has a naiveté and a jadedness at the same time, especially when she wanted the contractors to disarm in a very dangerous setting.
EC: Next books?
MG: I have written two books a year since 2009, the "Clancy series," "Red Metal," of course "The Gray Man," and now this series "Armored," where I will probably start to write the next book in August. Armored has been optioned by Sony with Michael Bay producing it. The second Armored book will have a strong dynamic between Duffy and Nichole, co-leads.
The next Gray Man book is titled Murder, the twelfth in the series, out in February next year. Zoya will be back with Zack probably in the latter part of the book.
Red Metal II written with Lt. Col. Hunter Ripley Rawlings will be out before the next Armored book.
THANK YOU!!
Comments
comments