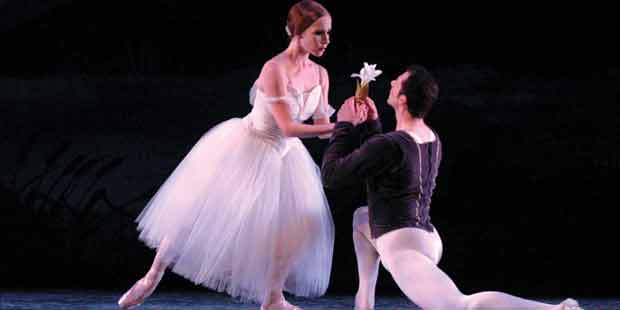 February has that one special day for romance — Valentine's Day. That day when we get the card that says, "I love you," roses and chocolates, then out a dinner we hope will be remembered. Now here is a perfect way to double it up.
Get your tickets for City Ballet of San Diego. City Ballet is presenting one of the greatest ballet love stories ever staged with "Giselle" March 9 through 11 at the Speckles Theatre. That gives you two nights of romance.
The story is set in Germany during the Renaissance age. A young and innocent peasant girl, Giselle, falls in love with Albrecht, a nobleman pretending to be a peasant boy. Giselle is shocked to discover that Albrecht is engaged to marry a princess. She goes insane from grief and suddenly dies of a broken heart.
One night Giselle rises from her grave and finds Albrecht surrounded by a large group of evil ghostly spirits who try to dance Albrecht to death. Giselle intervenes and shows the power of forgiveness and the true meaning of love.
"Giselle is one of the most romantic story ballets in the world," says Artistic Director Steven Wistrich. "Our company is proud that our artists are technically capable and mature enough to bring the complex characters to life."
Now here is where the next double up comes in. City Ballet is offering you the readers of the Military Press a 50 percent discount for all three shows in Sections A, B, C and D. Just go online to www.cityballet.org and use the discount code MilitrayPress.
Don't miss City Ballet's thrilling artists as they bring this magical and haunting ballet to life, staged by Elizabeth Wistrich with enchanting scenery and costumes to Adolph Adam's melodious score accompanied by The City Ballet Orchestra with John Nettles conducting. All this and you get your double double up on the romance.
Comments
comments