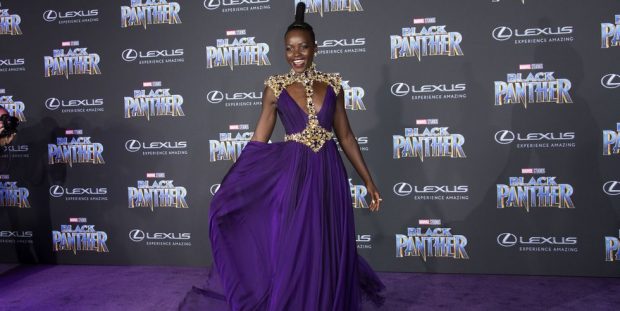 Well, it's Fashion Week in New York City and the movie "Black Panther" just made a major debut at the box office in its opening weekend, to the tune of more than $192 million! Every time I read any major newspaper, blog or tagline in the last few weeks, all I see is fashion from the red carpet of all the stars from the "Black Panther" film and how they are "slaying" on the red carpet — Mostly due to the Afro-centric fashion theme of their fashions.
I'm not sure if they chose to wear those themes because of the movie or the release of it during Black History month or both? Either way, I'm kinda OK with it!
The intensity of the vibrant, regal colors really draw you into the costumes and make you want to see the film, or maybe that's just my opinion. I must admit, I wasn't very familiar with this particular franchise and I really didn't grow up looking at many comic book superheroes past the basic heroes such as Superman, Batman, Wonder Women, Super Friends … well, you get the point.
I do plan on supporting this movie, but I didn't go over the opening weekend only because I don't enjoy watching a movie from the front row of the theater!
Here's a link to some of the fantastic fashions from some of the stars of "Black Panther's" most recent red carpets appearances: Black Panther Fashions
Additionally, since it is fashion week, I thought you might enjoy a link from a favorite classic designer of mine that never seems to disappoint, Oscar De La Renta: Oscar De La Renta.
By the way, did you happen to see the recent unveiling of the portraits of President Obama and Michelle? What did you think? I found it odd that President Obama's portrait had flowers in the background and the former first lady's didn't and vice versa, but otherwise, I liked them quite a bit. However, I think both artists are extremely talented.
Follow me on Twitter @VetFashionista for your chance to win great prizes!
Comments
comments