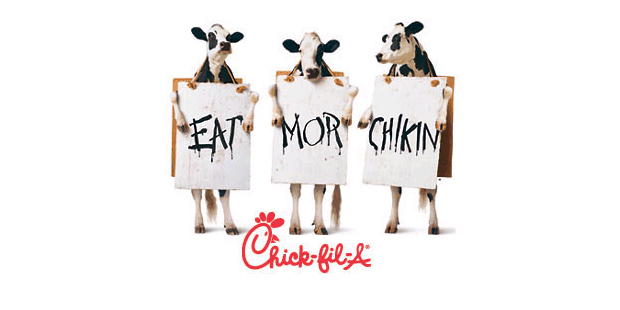 All 59 Chick-fil-A® restaurants in Southern California will honor the region's military personnel and their families with Military Appreciation Night on Wednesday, May 20 from 4 to 7 p.m. All active military personnel and those who have honorably served are invited, along with their immediate family members, to enjoy a free entrée at their local Chick-fil-A restaurant.
The free Chick-fil-A entrée offer is valid with a military ID or proof of service and is only available for dine-in customers. The offer includes a choice of the Original Chick-fil-A® Chicken Sandwich, Chick-fil-A® Spicy Chicken Sandwich, Chick-fil-A® Nuggets (8-count) or Chick-fil-A Chicken-n-Strips® (3-count).
The event will include family-friendly activities and entertainment for guests at each Chick-fil-A restaurant.
This is the fifth year all Southern California Chick-fil-A Restaurants have hosted Military Appreciation Night. Last year, Chick-fil-A gave away more than $107,000 in free meals to military families during the event. Chick-fil-A hosts Military Appreciation Night each year in celebration of Military Appreciation Month.
"We are honored to host military families for this special evening at each of our restaurants throughout Southern California," said Justin Beard, franchise Operator of Chick-fil-A at Day Street in Riverside, Calif. "We would like to take this opportunity to extend our gratitude to those who have served our nation, along with their families, in the simplest way we know how: with great food. Thank you for your service and dedication to our nation."
Wednesday, May 20, 2015 @ 4 – 7 p.m.
59 Participating Chick-fil-A Restaurants in Southern California (dine-in only)
To find a Chick-fil-A Restaurant, visit Chick-fil-A.com/Locations
Comments
comments