By Military Press | February 12, 2015
Get Local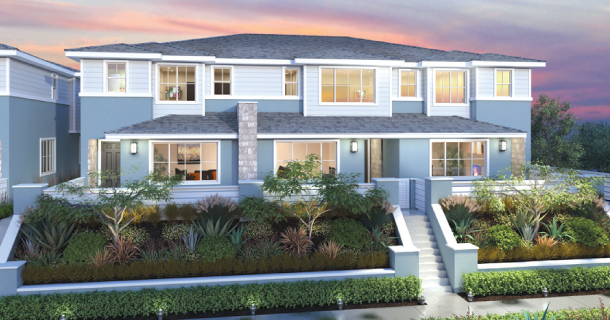 63 TOWNHOMES IN ESCONDIDO'S COASTAL HILLS NOW READY 

FOR MOVE-INS

Homes are now being sold at Level 15 — a new community of 63 townhomes located in the coastal hills of North County, conveniently between San Marcos and Escondido.

Built by Zephyr, Level 15 targets the first-home buyer with a community of two-story townhomes in close proximity to a variety of activities, including shopping and dining venues, art galleries and entertainment.

The homes span 1,650 to 1,950 square feet, with attached two-car garages, three to four bedrooms and 2.5 baths. They feature contemporary architecture with open floor plans, large kitchen islands, private patios and balconies. Prices start from the high $300,000s.

"Residents will be able to take a walk to the Nordahl Marketplace with restaurants and retail stores, or explore the world-famous Stone Brewing World Bistro and Gardens just minutes away," said Brad Termini, Zephyr's co-CEO.

Homeowners can take advantage of a number of outdoor activities nearby, such as hiking, biking and equestrian trails at Daly Ranch, and fishing at Dixon Lake. Homeowners can also drive north to the vineyards in Temecula, south to downtown San Diego or west to the beaches in Carlsbad. The prime location has easy access to employment centers and is located near the Sprinter commuter train.

The Level 15 grand opening is planned for mid-March. The sales center is located at 1310 Montiel Rd., Escondido, CA 92026, and is open Saturdays and Sundays from 11 a.m. to 4 p.m., weather and construction permitting.

For more information on Level 15, visit www.levelfifteenhomes.com.

About Zephyr

Founded in 2008, Zephyr is a San Diego-based real estate development and investment company committed to building high quality attached and detached homes, condominiums and luxury apartments. The company, co-founded by Brad Termini and Dane Chapin, has successfully completed and sold developments throughout San Diego County and has three projects and 14 Signature Series Homes under construction and near completion. For more information, visit www.zephyrpartners.com.
Comments
comments