By Jeri Jacquin | July 24, 2020
Movies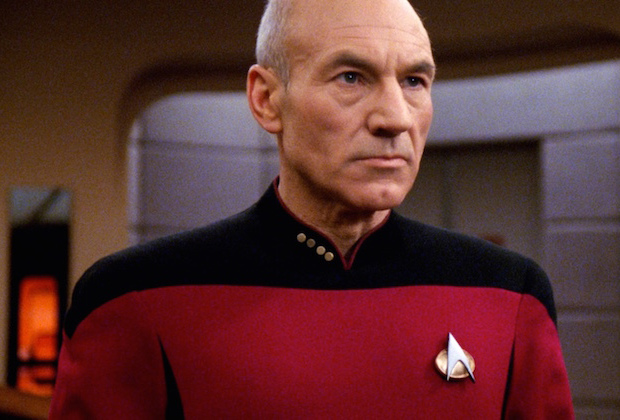 The Star Trek Universe is always expanding and Alex Kurtzman, Executive Producer speaks about how excited they are able to talk about Star Trek: Strange New World. He says "we have heard the fans and we were already having active stories and the stories are at the beginning.
Heather Kadin, Executive Producer talks about developing a kids Star Trek on Nickelodeon giving kids a way to get into the Star Trek Brand called Star Trek: Prodigy as an animated show.
That's just the beginning of this panel.
Kadin: We are so proud to work on a show that has a message that resonates and matters. I think what is great when you are working on Genre is that you get to say things about current events and in the case of Star Trek it is deep into what the show is.
Alex: Star Trek since its inception has always endeavored to speak about the world we live in today.
Panel: Season Two of Star Trek Discovery
Michelle Paradise, Executive Producer and Co-Show Runner Introduction
Olatunde Osunsanmi, Executive Director
Sonequa Martin-Green
Michelle Yeoh
Doug Jones
Anthony Rapp
Mary Wiseman
Wilson Cruz
Mary Chieffo
Tig Nataro
Alan Van Sprang
Jayne Brook
Emily Coutts
Oyin Oladejo
Patrick Kwok-Choon
Ronnie Rowe Jr.
Sara Mitich
Anson Mount
Rebecca Rojmin
Ethan Peck
Such Sweet Sorry, Part 2 (Table Read)
The cast talks about the history and constantly striving to do what is right for the show. Each of them spoke about their gratitude for being part of the show. Martin-Green says their show is a story about what the future might look like and that it has accountability. It's about confront themselves and each other and they see it in the story and the legacy of the franchise.
Doug Jones talks about his role and the difficulty in the story line at the end of season two. "I think that's the hardest thing that Sarau has had to do. He had to make a decision to leave his home world with the promise that he will never return. In Season Two with this new found information, he really faces off with Captain Pike with his new found fearlessness. He says I know I promised not to go back but I have do. He leaves everything behind ahead once he goes through the wormhole and sees the changes and he feels good about that."
Michelle Yeoh talks about her role, "Into Season Three she is going in really pissed off. She is one that always finds a way into adapting because she is a survivor with many skills. I'm sure very quickly she will find her way around. Power is something that she inherently has, she doesn't seek it – she has it."
Anthony Rapp and Wilson Cruz talk about their couple role, "It blends the family of not just the couple but the ship and explores the family in a cool way. That's one of the major thing that gets developed."
Mike McMahan, creator and showrunner for Star Trek: Lower Decks on CBS All Access
Tawny Newsome
Jack Quaid
Noah Wells
Eugene Cordero
Dawnn Lewis
Fred Tatasciore
Gillian Vigman
Jerry O'Connell
The show is the events after Star Trek Nemesis and before Star Trek Picard and viewers are given a treat at a first peek. Creator McMahan believes they have stayed true to the story in animation.
Each of the cast talks about their role and how they feel about the fun they are bringing. It is the first Star Trek comedy and it promises to bring entertainment.
O'Connell talks about how it is to have his wife also in the Star Trek franchise and also being friends with Number One Jonathan Frakes.
Patrick Stewart for Star Trek: Picard
Alison Pill
Isa Briones
Evan Evagora
Michelle Hurd
Santiago Cabrera
Brent Spiner
Jonathan Del Arco
Jonathan Frakes
Jeri Ryan
Marina Sirtis
How has it felt bringing the show back?
Patrick: We didn't bring it back, it just never went away. At first it was very challenging because thanks to our brilliant team of writers we are living in a complex world. For me however it was a case of learning the brand new team. A lot of the first half of the first season was literally about getting to know the people I was working with. I learned their first names anyway.
Allison: SPS is the first reason and the second reason is Michael Shavon and having a showrunner that appreciates Star Trek and taking it into a new director and having it be streaming.
As his first US television role, Evan Evagora says, "I was terrified, I don't know if Patrick remembers our introduction and I said 'good, thanks" and it took me an entire day to get over that embarrassment. Jonathan made everything so easy and comfortable. It's been fun from the beginning."
Isa Briones on her role, "The way it unraveled was very gradual so it wasn't a shock to the system. I didn't realize I was playing multiple characters and then one is gone pretty quickly and this is the usual playing your one role and then not. The fact that I had so much of the beginning to process my character was amazing. I went a little crazy but I pulled from theatre as well. I thought it was going to be more difficult than it was."
Michelle Hurd as Raffi says, "First meeting SPS is a little intimidating and all this to say that the truth is that he is one of the most generous, empathetic human being."
Santiago is a space cowboy of Season One, "I think it was discovering it as the show went along. At the end of the day what I think was interesting is that we see him as the man he is."
Jeri Ryan says, "It's been amazing and the fan reaction has been overwhelming. It's fun to bring back these characters and I could not be more thrilled with the way they developed her".
Brent Spinner on Data, "Playing a character besides Data is what encouraged me to do the show. I had put Data to sleep and didn't think I'd ever be doing that again. Then I met with Alex and Michael and they wept, they cried begging me to come and do it. Then I spoke to Patrick about it and he wept and so of course I knew I had to do this"
Marina, "Did you think Jonathan we'd ever be back in space. I was just happy I didn't have to wear the space suit because I couldn't fit it any more."
Jonathan, "I had just directed SPS and I knew he was at the top of his game and loved working with him and I knew Marina's acting was strong."
About the Borg, "Jonathan Del Arco, "It surprised me that there was so much love for the character. I was honestly surprised with the amount of love and the fans craved to know how that adolescent character became a man. It was very gratifying."
SPS how he feels about season two about coming back, "I made the right decision and it was entirely due to the people that I met at my first couple of meetings. I sat for more than two hours listening to them talk about their plans and how they wanted not to just revive Next Generation but to illustrate the years that have passed and that the world had changed. That's what excited me. Then the daily excitement was working with you guys and discovering this extraordinary range of talent that was assembled. There is such diversity in our ensemble that probably for the first tive episode I was awash with the deep profound satisfaction of working with you all. That and Picard was a sad, guilty and possibly dangerous individuals and that's what absorbed me. As the season went on I realized the character was inside me anyway and 20 years had passed for SPS but no time had passed for Picard. There is another nickname given to me of P-Stew and I prefer that."
For Brent and Patrick, how was it to have the closure from Data and Picard?
Brent: We have closure of a sort in Nemesis but this was a different kind of closure. It is a wonderful gift in both cases and we've had some of the greatest writers do the closure and I'm utterly grateful for that:
Stewart: "Working with someone for over 35 years and who I love and discussing the aspects of living that apply to both of us and learning from Data that his desire to be human had to include the knowledge and certainty that life was terminal. That it would end and the fact that it will end that makes living so important and living well."
Comments
comments