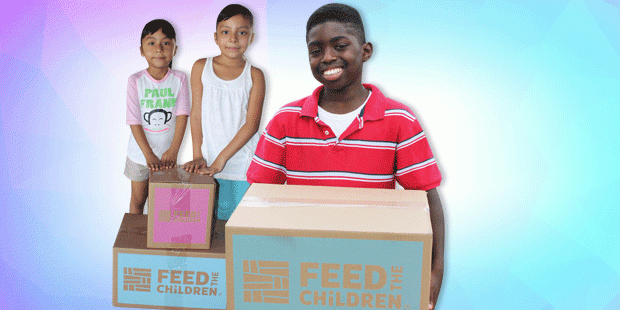 Feed the Children is grateful for your service to our country, and we want you to know we're here to help support you. Our vision is to create a world where no child goes to bed hungry. And that includes kids right here in the U.S., especially when their parents are working so hard to defend it.
We know military families often have tight budgets and extra burdens, so Feed the Children does what we can to help. It's our honor to visit military bases around the country and deliver boxes full of nutritious food (which can supplement meals for a family of four for up to a week), household essentials, and hygiene products to families who could use a boost.
And we're committed to supporting our military employees, too. Feed the Children was recently awarded the Above and Beyond Award for our support of active military employees, and we're currently a nominee for the Secretary of Defense Freedom Award by the Employer Support of the Guard and Reserve.
Your family serves our country—it's Feed the Children's honor to serve you.
Comments
comments