From time to time I am made aware of various casting calls in the world of reality television, below are just a few that I thought you'd like to know about: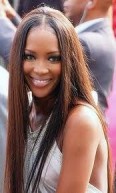 Casting Call: Oxygen Media, Shine America along with supermodel Naomi Campbell are conducting a search for the new reality competition series, The Face set to premiere on Oxygen in 2013. The show is seeking aspiring models who want the chance to be a spokesperson for a nationally recognized brand. Casting directors invite women who are at least 18 years old to audition. The Face NY Casting Call will take place July 21 from 10a to 4p at Flatotel and The Face LA Casting Call is July 28 at W Hollywood from 10a to 4p. More information and the online applications can be found at: www.thefacecasting.com.
Casting Call: Telemundo Media has launched its first national casting call for the talent competition show, Yo Me Llamo which will air on Telemundo this third quarter. Casting calls have already happened in Miami and continue this Thursday and Friday in San Juan, Puerto Rico; on July 15 and 16 in New York; on July 20 and 21 in Las Vegas; and on July 22 and 23 in Los Angeles. Interested participants must bring a valid driver's license or another photo ID and be prepared to sing a song by a famous artist. Additionally, interested contestants who cannot attend the local auditions can participate online by completing the application form at http://www.yomellamocasting.com and uploading a video that is one to three minutes in length of them singing a song from a famous artist.
Casting Call: A major network and the producers behind The Biggest Loser and The Revolution are casting for a new docu-series which will help women find the man of their dreams. The show is looking for smart, beautiful, successful women who are searching for their soul mates. To be considered, please send photos and a brief bio that is 250 words or less about you along with your email/phone contact info to: <a href="FINDINGMYLOVE2012@gmail.com">FINDINGMYLOVE2012@gmail.com</a>. Applicants must be 21+ years old and legal US residents.
Casting Call: A major TV network is seeking modern, single males to participate in a new docu-series from the producers of The Biggest Loser. If you are smart, handsome, successful and single, you could be selected as a guide for the new series. Participants must live in the Southern California area. Send photos, a personal bio of 250 words or less as well as email/phone contact info to: <a href="mailto:MODERNSINGLEMALES@gmail.com">MODERNSINGLEMALES@gmail.com</a>. Applicants must be 21+ years old and legal US residents.
Casting Call: A major production company is looking for motorcyclists headed to the Sturgis Rally in South Dakota for the first time this year which will be held August 6-12, 2012. This production company is shooting a pilot for a new television series for a national TV network. Please contact the production company ASAP by sending an email to: <a href="mailto:Mensch500@msn.com">Mensch500@msn.com</a>.
Until the next time my Veteran Fashionistas, as always, stay fashionable!!
Comments
comments