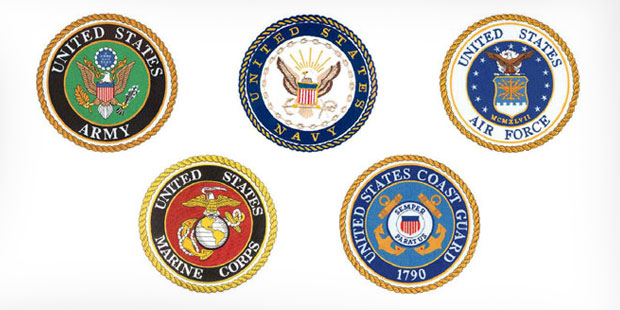 Services at your 

base legal office

A base legal office provides professional, ethical, accurate, and timely legal advice and services to the commanders, Soldiers, family members, and qualified civilian employees. When making an appointment, provide the legal office with the following: name, topic for which you require assistance, phone number and email address where you and be reached and the names of other persons involved in the issue (if any). Persons normally eligible for legal assistance services include service members on active duty and their dependents, retired or disabled service members and their dependents. Proof of eligibility is required upon appointment scheduling or arrival (i.e. Military identification card). For more information, contact your base legal office.
Navy grows as 

Air Force and 

Army fight off 

personnel cuts

By Kris Osborn

The Navy will increase its ranks over the next five years while the Army, Air Force and Marine Corps shrink.

At the same time, recent world events have changed the equation for Army and Air Force leaders weighing their own end-strength calculations, leading them to slow down or reverse planned force cuts. 

Navy leaders are now planning the composition and make-up of the fleet of sailors anticipated in 2025 as the service prepares to slightly increase its end strength over the next five years, service officials said. 

Since the Navy has refined what it wants the service's fleet of ships to look like by 2025, Navy leaders are beginning to sharpen their focus on the number of sailors expected to man the fleet. The current Navy plans call for a slight increase from its current number of 325,000 sailors to roughly 328,000 by the end of the next five years. 
Pot use among 

soldiers in Colorado, Washington is down

By Tom Roeder

Colorado Springs Gazette

Fewer soldiers are testing positive for marijuana in two states where recreational use of the drug is legal, an Army  study of the issue obtained by The Gazette has found.

The change in Washington and Colorado, where legal pot is available near large Army bases, is small. But it's the reverse of what military leaders said would happen in Colorado Springs with marijuana legalization.

"With one minor exception, the data is trending downwards, though it remains relatively flat and the changes are statistically insignificant," Army spokesman Lt. Col. Justin Platt wrote in an email from the Pentagon.

In Colorado, the rate of positive drugs tests for marijuana dropped to .47 percent in the fiscal year that ended in Oct. 1. That is down from .79 percent in the same time period two years earlier, before recreational pot was legal. The number of positive marijuana tests at Fort Carson dropped to 422 from 725 over that span.

Army brass said the drop is more of a sign of how the Army is handling legal pot than soldiers being suddenly less likely to smoke marijuana.

"That's a sign of good leadership," said Army Gen. Chuck Jacoby, the top-ranking soldier in the Pikes Peak region who stepped down as commander of U.S. Northern Command on Dec. 15.

The same downward trend was evident at Joint Base Lewis McChord  in Tacoma, Wash. — the largest Army base in a state that also legalized recreational marijuana. There, the rate of positive drug tests for marijuana dropped over two years to .46 percent from .54 percent — a reduction of 131 positive tests.
Military veteran job fair
VetReady is proud to welcome all job-seeking military veterans, active duy and their spouses to its next Job Fair, Thursday, Jan. 29 from 11 a.m. to 2 p.m. at the Scottish Rite Center, 1895 Camino Del Rio S., San Diego 92108.
For more information, visit www.vetready.org or call 619-207-9099.
Comments
comments