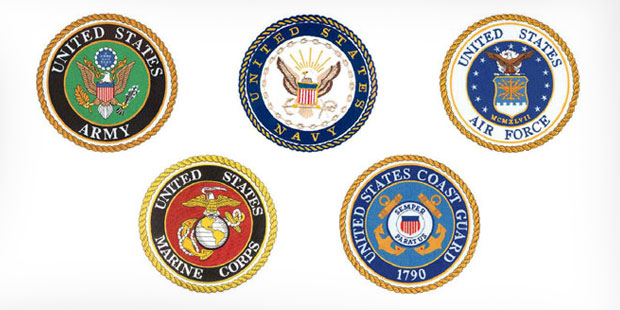 Local one-day jobs for veterans
HirePatriots.com lists jobs for veterans that are posted by local residents. These jobs are chores and repairs that people hire veterans to do for them around their homes and yards. It is a simple way for US citizens to support and to thank their local US military, both active and discharged. Painting, landscaping, hauling, cleaning, repairs, caretaking, are examples of typical jobs.
Many thousands of US veterans have been helped while in the military and out with these One Day jobs. It is a great way to earn some extra money when needed. But some veterans do this full time and earn thousands of dollars a month doing so. – People Magazine featured HirePatriots.com in its April 1, 2013 issue and told the example of HirePatriots assisted a San Diego Navy Petty officer and his family, who were having difficulty with homelessness because of the cost of paying the hospital bills for their son that has cancer.
This is how it works: When residents need an extra hand with things to do, they go to HirePatriots.com and click the big, blue One Day Jobs tab. They say what town they live in, when they want the work done, how much they will pay and then leave their phone number or email address. This is a free job board.
When veterans or their spouses need to earn extra income, they reply to one of these ads. They show up on time, are clean cut, stand straight, and often answer every request with "Sir, yes sir!" or "Ma'am, yes ma'am." Then they work harder than civilians have ever seen. – This really impresses a lot of people. It also polishes the public image of US veterans and stimulates patriotism among the populace.
The average that people pay depends upon their ability to do so. Widows on a fixed, paltry income may only be able to pay $8 an hour. (The reward in helping them is much more than the money earned.) Those who are more fortunate may pay $25 an hour or more. The average is around $12 an hour. But the value of taking these jobs and making these connections is far greater.
Retired military sought to advocate for foster children
For anyone interested in foster care, Makua, Friends of Voices for Children will present "The Real World" speaker panel from 6:30 to 8 p.m. on Tuesday, Dec. 2 at Point Loma Assembly, 3035 Talbot Street, San Diego.
The panel is comprised of five courageous young people who currently live or have lived in San Diego County foster care after being abused, neglected, or abandoned by their parents or care givers. At their presentations, panelists are open and forthright about their experiences in foster care, such as what it's like to move from home to home, how it feels to be separated from siblings, and how they cope in the face of adversity. They also describe how their lives were impacted by their volunteer Court Appointed Special Advocate (CASA), assigned to them by Voices for Children.
Register online at www.speakupnow.org. Adults only please as the event is not appropriate for children. For more info about Makua, visit www.makua.org. For more info about CASA, visit www.speakupnow.org.
Need help with Medicare enrollment?
65 Incorporated provides unbiased and understandable Medicare information to seniors, Baby Boomers and their kids, along with their financial planners, caregivers and healthcare providers. With one month left of Medicare's open-enrollment, adults 65 and older can use the company's free resource library (65incorporated.com/education) for step-by-step guidance in choosing the correct plan. Since plans change every year, people who are already enrolled in Medicare plans need to check for plans that offer better pricing, better health coverage and/or better drug coverage.
Comments
comments