Often called the "Four acres of American Sovereignty," an American aircraft carrier can bring many different emotions to people and governments around the world when one shows up offshore of a foreign country. Responding to emergencies such as earthquakes, tsunamis and typhoons among others, she can be the bearer of life. To a war-torn country, she can mean freedom has arrived. To an enemy, she means diplomacy might be a better choice for them. Along with a carrier, other ships are always deployed in support of the carrier. This includes two Ticonderoga-class Aegis guided missile cruisers, four Arleigh Burke-class Aegis guided missile destroyers, one nuclear-powered attack Submarine and a supply ship.
She's a city of 5,000 sailors equipped with almost every thing they need to make long deployments bearable. But most important, she is a warship in a sense. She doesn't carry offensive weapons herself, like a cruiser or destroyer — she only has self-defensive weapons on her. She is a floating air base, carrying a naval air wing. She is an operational naval aviation organization composed of several aircraft squadrons and detachments of various types of aircraft, both fixed- and rotary-winged. Organized, equipped and trained to conduct modern aviation operations while embarked aboard aircraft carriers, the various squadrons in an air wing have different, complementary (and sometimes overlapping) missions, and provide most of the striking power and electronic warfare capabilities of a carrier strike group.
What does the Stennis have that can bring fear into an enemy eyes? It is her air wing. Ninety-plus planes and helicopters. These aircraft are from Carrier Air-Wing 9, based out of NAS LeMoore in California's Central Valley, NAS Point Mugu and NAS North Island. The modern U.S. Navy carrier air wing consists of:
Four Strike Fighter (VFA) Squadrons with 12 F/A-18E/F Super Hornets; or 10 F/A-18C Hornets. The typical mix is one F/A-18F (two seat) Super Hornet squadron and a mix of three single seat F/A-18E Super Hornet and/or F/A-18C Hornet squadrons. In three air wings one of the F/A-18C Hornet squadrons is a U.S. Marine Corps Fighter Attack (VMFA) Squadron.
One Electronic Attack (VAQ) Squadron of 5 EA-18G Growlers.
One Carrier Airborne Early Warning (VAW) Squadron of 4 E-2C Hawkeyes (soon moving up to a "D" model).
One Helicopter Sea Combat (HSC) Squadron of 10 MH-60S Knighthawks (Seahawks), (2 – 4 of which are typically based in detachments on other strike group ships)
One Helicopter Maritime Strike (HSM) Squadron of 11 MH-60R Seahawks (3 – 5 of which are typically based in detachments on other strike group ships).
A Fleet Logistics Support (VRC) Squadron Detachment of 2 C-2 Greyhounds.
The air wing composition is designed to allow for broad striking power hundreds of miles from the carrier's position, while providing defense in depth of the battle group through early warning and detection of airborne, surface and subsurface targets.
On April 30, The Military Press was invited by the Naval Air Forces Public Affairs office to fly out of North Island Naval Air Station onboard a C-2 Greyhound out to the U.S.S. John C. Stennis CVN-74 to observe and report on the build-ups she was conducting offshore of San Diego, prior to her next deployment.
She was approximately 120 miles southwest of San Diego when we landed. The Stennis was in the middle of recovering aircraft launched earlier in the morning. Quickly we were off of the Greyhound and being escorted into the ship.
The flight deck alone is three football fields long. Planes are parked everywhere. Sailors in all different colored shirts, vests and cranials (safety helmets with hearing protection) are running around in control chaos. The shirt and vest colors corespond to each sailor's different, and they are all being watched from up above on the bridge and on close circuit televisions that watch everything that happens on the flight deck.
The shirt/vest and cranials colors are as follows:
Yellow: Aircraft handlers (officers)
Purple: Fuel handlers
Blue: Handling crew and chock men
Red: Ordinance and rescue crews
Brown: Plane captains
Green: Support personnel
White: Medical, safety and everybody else, including us visitors.
These sailors are constantly on the move as planes are being moved from one end of the flight deck to the other, loaded onto the catapults and ready for flight, or recovered and moved so the next plane can land. To the untrained eye, it looks like controlled chaos, but upon careful observation, it's a choreographed dance — and these sailors do it for up to 15 hours a day during flight operations (ops).
The U.S. Navy personnel did everything they could to make our visit as productive as possible. We were allowed to be almost anywhere on the flight, as long as it was safe for us to be there. They watched our backs in case we did wander into any danger, and never complained when we were constantly on the move to get the very best images we could get.
After an hour or so, we moved into the Island (tower) section of the ship to meet and visit with the commanding officer of the U.S.S. John C. Stennis, Capt. Michael Wettlaufer on the bridge of the ship. As a Naval pilot, I was amazed at his knowledge of his ship. We spoke at length about the ship, the aircraft and the crew. Captain Wettlaufer has more than 3,700 hours of flight time in up to 48 different aircraft, from A-6 Intruders, F/A-18 Hornets to British Hunters, Jaguars, Hawks and Tucanos, while on exchange duty with our british allies. The crew was amazing as they had been out to sea for at least 1 and a half months without a port call by the time of my visit, and yet, every sailor I spoke with was happy and motivated. They were tired and ready to head home, to be sure, but their dedication was something to behold. Their smiles and laughter when in small groups were heart warming as they went through their day and night work load.
We then went back down to the flight deck. At one point, I asked to go up to "Vultures Row," a viewing gallery on an aircraft carrier's tower where a person may watch the operations on the flight deck. So named because it provides a strategic vantage point for the (usually non-participatory and/or non-flying) viewer to pick out supposed faults for later heckling or criticism.
The sun was setting in the west, and the light from the sun with clouds helped break up the light. Planes continued to land, when suddenly there they were two humpback whales swimming along side the carrier. We could see their blows as they came up for air. Also seen from the tower was a small pod of common dolphins surfing and jumping in the ships wake. We then went down to the mess deck to have dinner, before going back to Vulture's Row for night operations.
As night fell and the lights went dark on the flight deck, the air operations continued. I am always amazed that they can land these planes during the daylight, but to land in almost complete darkness just is mind blowing. Yes, I know they have night vision cameras to help the pilots, and the plane can almost land itself with it's modern computers. But still, to see a fighter jet, or any aircraft, land on a flight deck at night is a heroic feat.
It finally got to the point where photography was pointless and we were exhausted from all of the climbing on the ladder wells (stairs) and walking up and down the flight deck. Our state rooms were extremely nice, and we were able to watch the flight ops through close-circuit television in out rooms.
The next morning I was up by 8 a.m. to get some breakfast and tour the ship before our Greyhound would launch off of the carrier and take us back to NAS North Island. We were able to tour the hanger area, the weapons magazine, the fan-tail and where they test the aircraft engines for maintenance. Again, I was able to spend quality time with the sailors, both junior and upper ranks of the enlisted, and I will tell, I am proud of these people who have volunteered to served their country and our Navy.
For the last few hours we were surprised to be able to go back up onto the flight deck and photograph more launches and recoveries, as it was not on our agenda for the morning. We finally boarded our plane to take us home, and the flight was smooth from launch to landing at North Island. I got my bags and said goodbye to some newly found friends, before heading home.
I want to thank everyone who made this story possible. The entire Public Affairs for Naval Air Forces at NAS North Island, Capt. Wettlaufer and the entire crew(s) of the U.S.S. John C. Stennis and Carrier Wing 9 who made us feel most welcome to their home and workspace.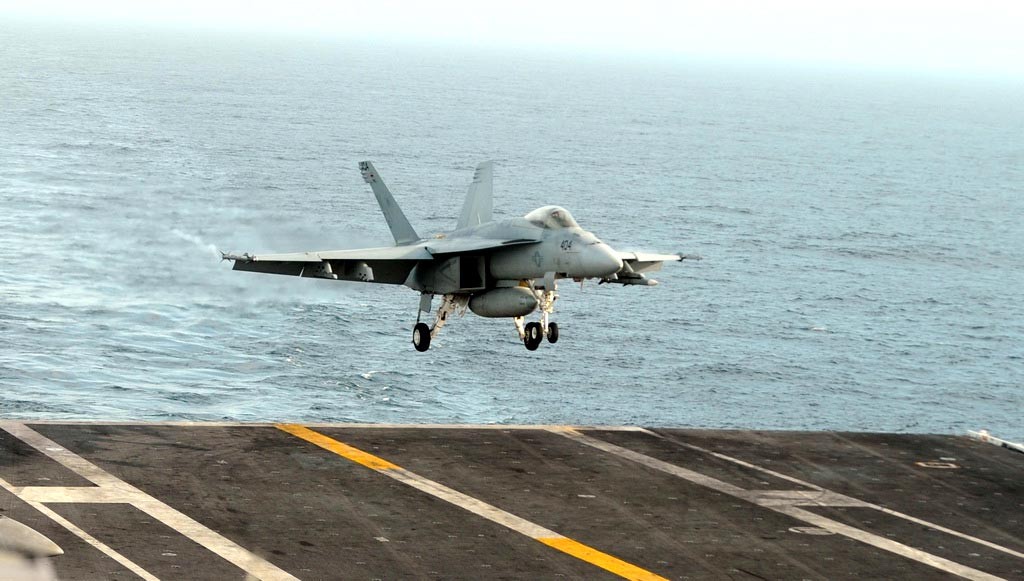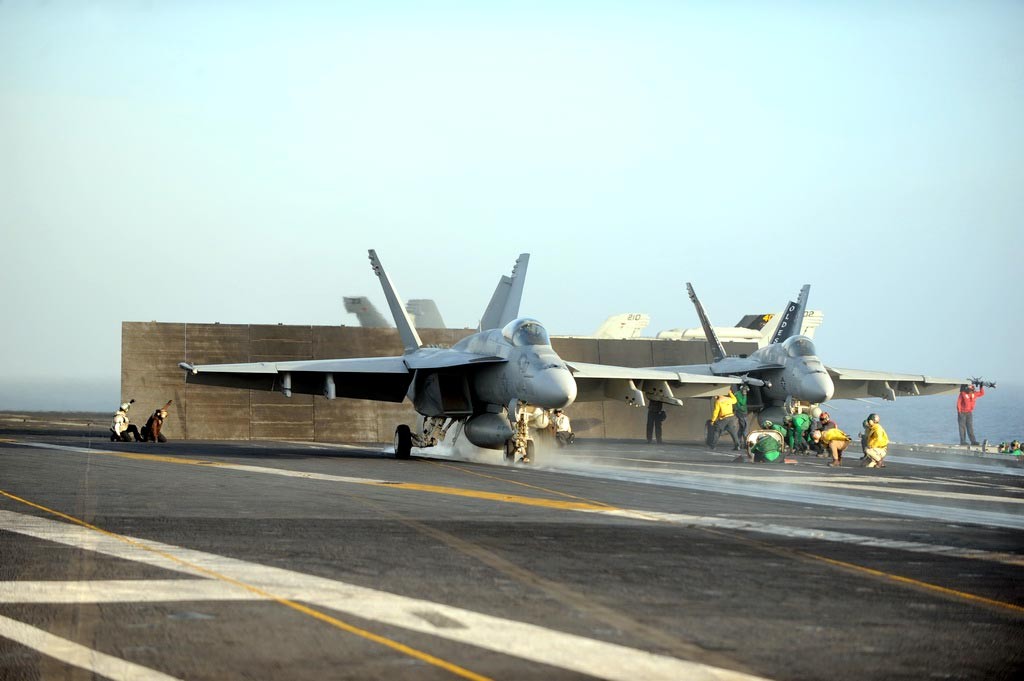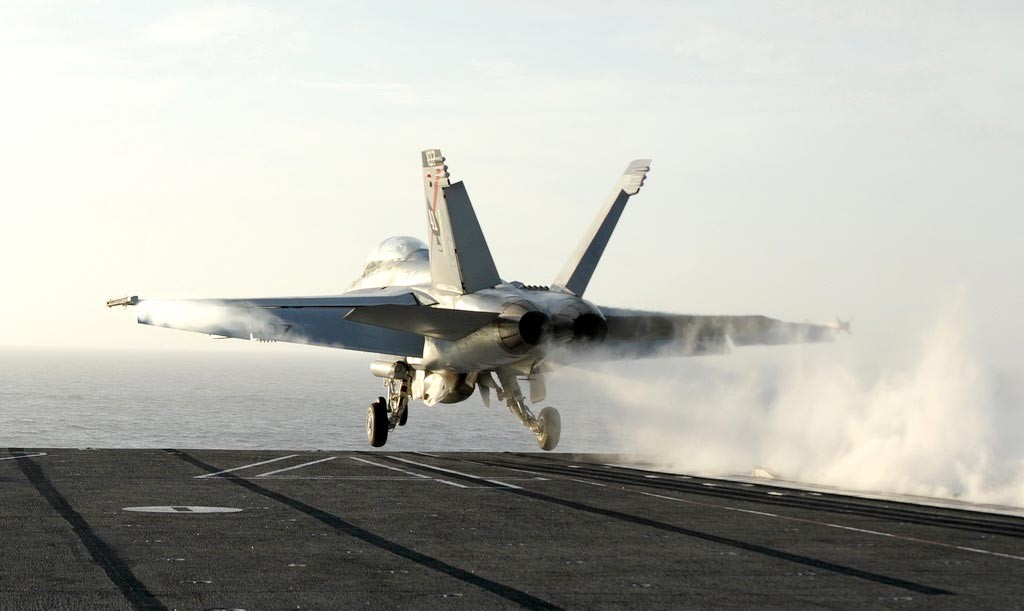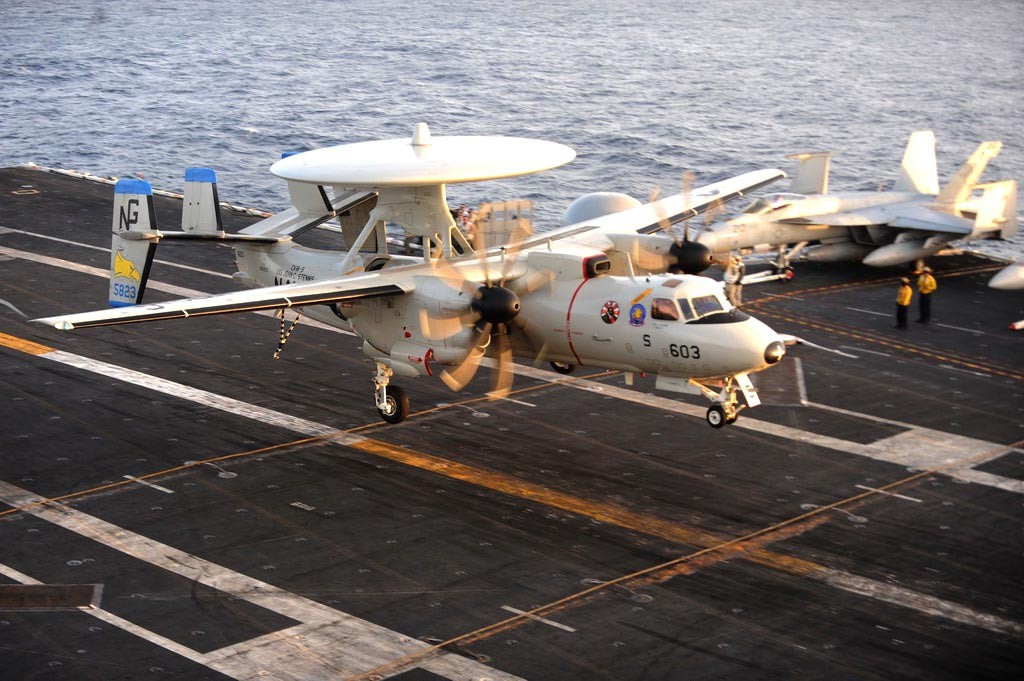 Comments
comments