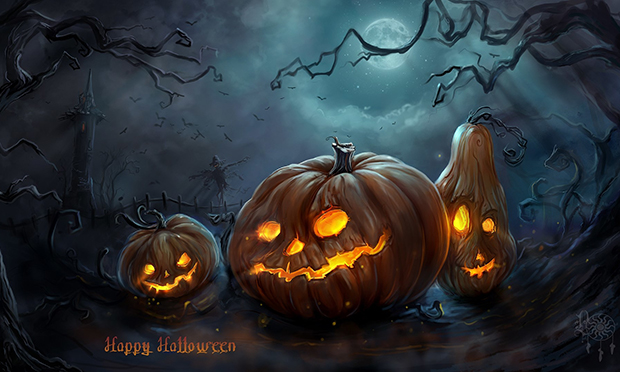 History: The festival of Samhain is the forerunner to today's Halloween. Over 2,000 years ago, ancient Celts in the UK and Northern France would light bonfires and wear costumes in the fall to ward off ghosts. In the eighth century, Pope Gregory III proclaimed November 1 as a day to honor every saint. All Saints Day absorbed some traditions of Samhain. The evening before was known as All Hallows Eve, gradually morphing into Halloween.This primeval celebration has become big business; cash registers rang to an estimated $9 billion in the USA in 2018.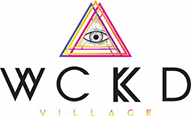 WCYD Halloween Village: This adults only extravaganza extends throughout six blocks of downtown San Diego; 25+ bars, music venues, food, party, and immersive experiences begin at 6 PM on October 26. The PR release uses words like "ghastly, distorted, horrors, mind bending, hypnotic, electrifying, demented, and malevolent" to describe it. It sounds like Halloween on steroids and creepy fun. Go to www.WCKDvillage.com for details. Military discounts are available.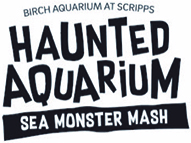 Birch Aquarium at Scripps: The 20th annual Sea Monster Mash takes place October 25 – 27 from 6 PM – 9 PM. The kids will keep busy making slime from seaweed, listening to spooky stories, and viewing an amazing array of unusual deep sea denizens. There's live music, crafts (make a trick or treat bag), and exhibits to see while wandering around. Logon to www.Aquarium.ucsd.edu regarding times, admission fees, etc. There are military discounts.
SeaWorld: The family friendly Halloween Spooktacular Festival kicks off Sept. 21and continues on Saturdays and Sundays through Oct. 27. What a line up for guests: the Sesame Street Parade, Clyde & Seamore's Big Halloween Bash, 10 free trick or treat candy stations, Fall Festival at the Waterfront, sea lion and otter show, costume dance party, Manta Madness, pumpkin scavenger hunt, and a tip of the hat to Dia delos Muertos. More can be found at www.Seaworld.com. Discounted tickets are sold at military bases.
Balboa Park: The 11th annual Halloween Family Day is the region's biggest, taking place on Saturday, October 26, from 11:00 AM to 4:00 PM. Over a dozen museums will be free for children when an adult ticket is purchased. Attractions will provide an array of hands-on activities, including crafts, carnival games, costume contests, a pumpkin drop, and other surprises. The Visitors Center has free gifts for kids (in costume) when accompanied by an adult. Children under 12 will get free rides on the historic carousel. For specifics go to at www.BalboaPark.org.
The Haunted Trail: The 3,500 square foot Experiment Maze, described as a "purge infested terror," is a warm up for the mile long Haunted Trail trek in Balboa Park. In Merlin's Forest, visitors wind in and out of "twisted groves of pines and gnarled oaks" while bumping into the likes of the Ring Girl, Pennywise, Chucky, Annabelle, Freddy, Michael Myers, and more. The event runs from September 27 – November 2. Further details can be found at www.HauntedTrail.net or call 619-696-7227.
WOW (Without Walls): OK, it's not about Halloween, but it is a do-not-miss backyard San Diego event. This unique festival runs from October 17 – 20. It's a La Jolla Playhouse production featuring local, national, and international talent at the Arts District in historic Liberty Station, www.LibertyStation.com. The four days are filled with 20+ productions, including world premieres, new commissions, storytelling, music, etc., all in imaginative and unusual settings. Note – half of the events are free. Military discounts are available through the Blue Star Theatre or VetTix programs. Check for tickets, schedules, etc, at LaJollaPlayhouse.org.
Let's go!
Howard Hian
www.Travels-with-Hian.com
Comments
comments