As a Crucial Lifeline for Those Who Feel They Have None
Nation's Finest Marks 50th Anniversary while Nation Remembers the End of the Vietnam War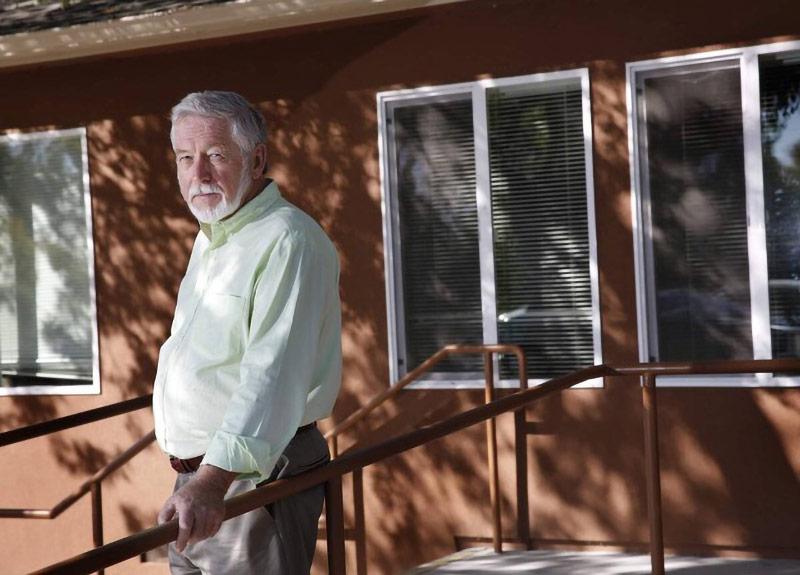 Fifty years ago, there were no parades and no hurrahs when our American soldiers returned home from the Vietnam War. They had answered our nation's call, courageously served, put themselves in harm's way, and even fought in an unpopular war. Yet, as they came home, they returned to what seemed like an ungrateful nation.
Back home, our nation was weary. Many were tired of the long war and wanted to move on. So, unlike our troops from World War II or the Korean War, our Vietnam Veterans were not afforded the simple respect that they so deserved. Some were shunned while others were all but forgotten. Being home but not feeling at home brought forth the launch of a unique organization that rose up to fill the need serving as a crucial lifeline for those who felt they had none, then and to this day.
Peter Cameron served in the Army from 1966 to 1967 and struggled as he bore the weight of transitioning back to civilian life while grappling with memories from the War. The Vietnam Veteran, along with three others, realized there was a dire need for support for the soldiers living with extreme emotional wounds from the terrifying effects of the War.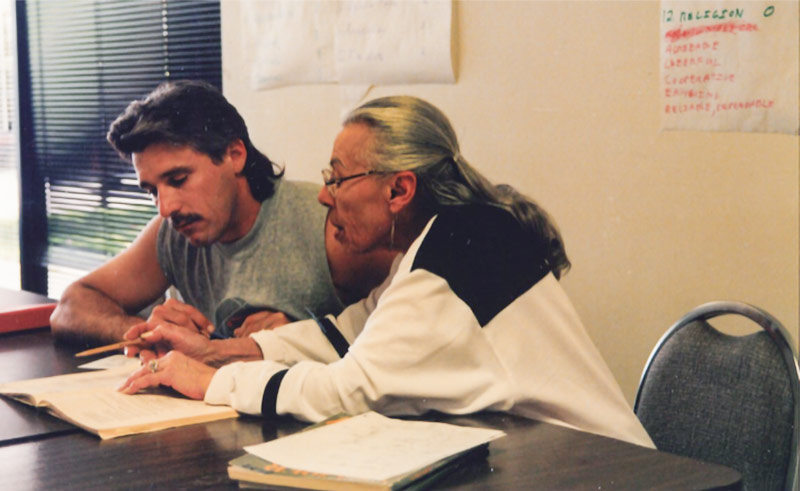 In 1972, with the help of a small $9,000 grant, the four Veterans launched Flower of the Dragon, now called Nation's Finest, a non-profit Veterans service organization, with a single location in Santa Rosa, California. Symbolizing resilience and solidarity, the organization's mission was to never leave a fallen brother or sister behind.
In the first year, it focused on helping Veterans returning from the Vietnam War by offering "rap groups", or talk sessions, and limited supportive services to veterans around mental health, employment, and more. Flower of the Dragon, recognized by President Carter, became a model for community-based services for Veterans nationwide. It was also instrumental in getting others to recognize post-traumatic stress disorder (there was no name for it back then) and helped the U.S. government acknowledge the vast ranging health impacts of Agent Orange.
"Americans' lack of appreciation for Vietnam Veterans has greatly evolved over time," said Chris Johnson, President and CEO, Nation's Finest. "Now they show the respect our Vietnam Veterans and all Veterans deserve."
Nation's Finest has continued the work by serving more than 7,000 Veterans and their families each year, providing critical services in more than 31 locations in 14 mostly rural communities across California, Arizona, and Nevada.
To commemorate their 50th Anniversary, and the 50th Anniversary of the end of the Vietnam War, Nation's Finest launched a public awareness campaign to honor leaders from across the country who have gone above and beyond providing much needed services to Veterans. Three of the 50 honorees who received the Nation's Finest 50 Award are Richard Casper, Co-Founder and Executive Director of CreatiVets in Nashville, Tennessee, Jodie Grenier, CEO, Foundation for Women Warriors in Vista, California, and Ginger Miller, Founder and CEO for Women Veterans Interactive Foundation in Accokeek, Maryland. Hundreds of hardworking and inspiring individuals were nominated by the public to receive the prestigious award and selected by a distinguished Blue Ribbon Panel.
To draw attention to some of the alarming statistics impacting Veterans, especially Veteran suicide rates and homelessness, Nation's Finest launched earlier this fall a series of local awareness events in their direct service areas to educate the public about essential services available for Veterans. The local events proudly feature the mobile service units that are on display, demonstrating their work in reaching out to rural communities where little help is available and how they are changing these statistics by ensuring Veterans are connected to available programs.
"While the van may be parked and set up on a windy road in a small town, our trained staff is absolutely able to help Veterans with completing their status verification, benefits assistance application, primary care, mental health and telehealth services, along with transportation and moving costs," said Johnson.
In a uniquely special and fitting ceremony on the federal holiday marking Veteran's Day, Peter Cameron will be recognized by Nation's Finest for his unwavering commitment to our nation's heroes on Friday, November 10th at the Charles Schultz Museum in Santa Rosa. This will be the fourth stop on the Nation's Finest local awareness event exhibition taking place this fall. Peter Cameron has been instrumental in changing the perception of how Vietnam Veterans and all Veterans should be treated. Welcome home, dear Veteran, homeless Veteran, or Veteran in need. Let Nation's Finest be that lifeline for you.
Comments
comments