I often wonder how movie studios, custom designers, stylist, set designers come up with the various fashions that we see in the movies that we love to watch.
Well in the upcoming release of WORLD WAR Z, we don't have to wonder no more, they have given us an insight into the very cool functional and survival fashions from the upcoming movie:
On behalf of the new movie, WORLD WAR Z starring Brad Pitt (opening in theatres June 21st), Paramount has created "Apocalypse Survival" Fashion guides for Men & Women. They have "Fashion" and "Functional" guides.
The story revolves around United Nations employee Gerry Lane (Pitt), who traverses the world in a race against time to stop a pandemic that is toppling armies and governments and threatening to decimate humanity itself.
WORLD WAR Z will be released in theaters Friday, June 21, 2013
Womens Fashions
Mens Fashions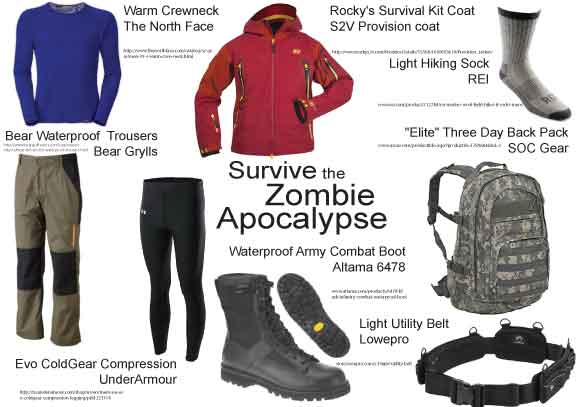 Comments
comments